Today we're sharing Disney Hacks to save you time and money on your next visit to the happiest place on earth!
Any trip to Walt Disney World can be expensive, especially if it's your first visit. And of course you always want to make the most of your time while on your trip!
We've got some insider tips and tricks that can help you make the most of your Disney vacation.
We've broken down these hacks into the four categories that will make the most difference during your time at the parks: Planning, Dining, Souvenirs, and Time.
We've used these hacks tons of times over the years on our trips to Disney World and you can too!
Links in this post may be affiliate links, which means I may earn a commission if you make a purchase from any of them, at no additional cost to you. You can find out more information by reading my full disclaimer.
Planning Disney Hacks
You can save money and time before you ever set foot in a Disney Park. Use these planning tips to help you prepare for your visit to Walt Disney World efficiently.
Use a Disney Travel Agent
My number one, most used, most money saving "hack" isn't really a hack at all. It's just a good idea. The best way to save time and money on a Walt Disney World vacation is to use a Disney travel agent.
Disney Travel Agents don't cost you a dime (they're paid by Disney), and can save you literally hundreds, if not thousands of dollars on your trip.
Disney agents are experts on all things Disney Parks and know all the ways to get you the best deals on your vacation.
I highly recommend Katie Dunn at Travelmation. She is my go-to girl for booking a trip, and has never let me down!
Familiarize Yourself with the My Disney Experience App
Like just about every destination nowadays, Walt Disney World has its own app!
The My Disney Experience app is a fantastic way to make the most of your Disney World vacation.
From maps to menus, the app covers everything Disney Parks and is invaluable when you're visiting.
You can book table service dining and Fastpasses (when they're available).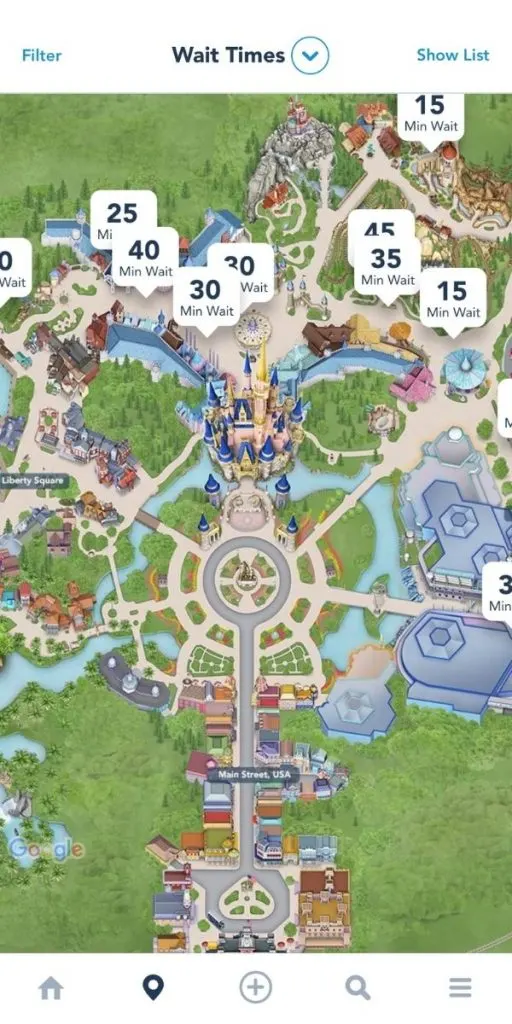 You can order your lunch from a quick service restaurant.
You can view wait times for rides.
And it's the only place you can join a Rise of the Resistance Boarding Group in the new Star Wars: Galaxy's Edge.
Download it early, and connect your vacation plans to your account. Play around with it and figure out all the ways it can help you while on your vacation!
Use Disney Gift Cards To Pay For Your Trip
Discounted Disney gift cards are a great way to pay for your trip. You can use them online or in person to pay for just about anything at Walt Disney World, including hotel accomodations and park tickets.
Target offers 5% off on gift cards purchased with the Target Red Card. Sam's Club offers them for a discount as well.
Other apps like Shopkick offer free Disney Gift Cards for just scanning products and filling out surveys.
Just be forewarned that if you have to cancel for any reason, your refund will be issued in the form that you paid with. So if you pay for your entire trip with Disney Gift Cards, you'll receive your refund in Disney Gift Cards as well.
Get Discounted Tickets
Although I'm always a fan of using a Disney travel agent to book a Disney trip, some people still like to book it all themselves. If you're one of these folks, another way to save a little bit of cash is to get discounted Disney World tickets from a reputable broker.
Scams are everywhere, so you have to be really careful about doing this. There are very few sources out there that actually have access to real Disney tickets and are authorized to sell them.
Undercover Tourist is the only place I trust to purchase discounted tickets from. They've been around for years and sell actual discounted tickets to Walt Disney World, Disneyland, and Universal Studios California and Florida.
Go Ahead And Take The Baby
Children under 3 years old are free at Walt Disney World and do not require a park ticket.
You can take those little ones and save a bundle by going to Disney World before they're older. While they won't meet all the height requirements for Disney rides, they will still be able to do a ton of stuff.
Utilize Military Discounts If You Can
Disney World does a wonderful job of honoring service members by offering great discounts to them.
The Disney Military Salute program is open to all active duty and retired service members.
Military members get discounted tickets and sometimes discounted room rates on Disney properties.
Walt Disney World is also home to the Shades of Green Resort, an MWR property that serves all branches of the military.
Shades of Green has some of the largest rooms on Disney property and is located within walking distance of the Polynesian Resort. The room rates are extremely reasonable and it's a great place for military families to vacation.
Be Smart About Planning Table Service Meals
Disney World has some fantastic table service restaurants, and they can be a wonderful part of your vacation.
Be sure you think about WHEN you are dining, not just where.
Our family are not big fans of breakfast at Disney World. We like to use the early part of our vacation day to get in as many rides as we can before things get crowded.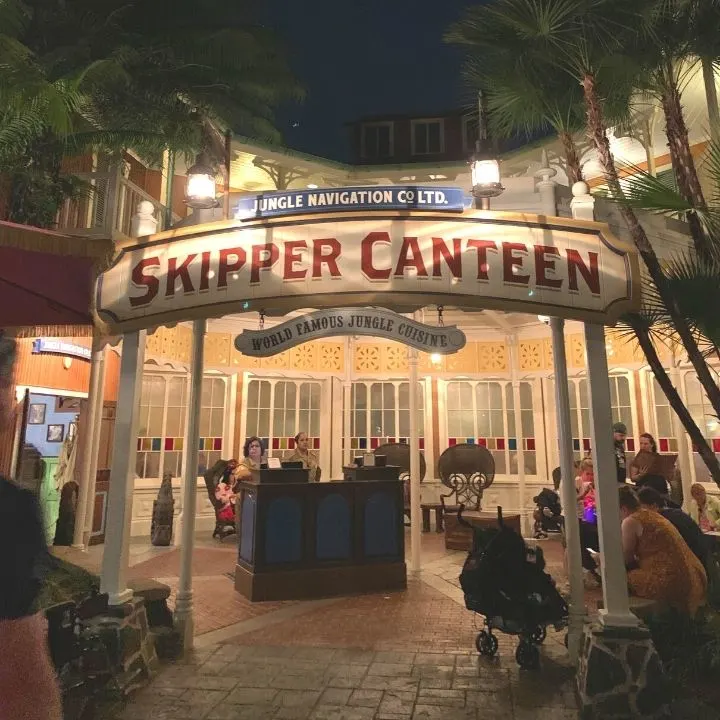 We also don't tend to do dinner at table service restaurants because we're usually too tired to fully appreciate the meal.
Instead, we really like to utilize lunch time for our table service meals. This gives us a planned, extended break right in the middle of the day in an air conditioned space.
Some restaurants, like California Grill and 'Ohana only offer dinner service, and experiencing these meals is well worth switching up your meal plans.
But in general, planning a table service meal midday makes sense.
Skip Renting A Car and Utilize Disney Transportation
You can save a ton of money by using Disney transportation instead of renting a car during your stay.
The Disney Transportation System is the number one reason I recommend staying on Disney property. You can access just about anywhere at Disney World quickly and easily by using the transportation methods Disney provides.
Disney transportation is clean, efficient and fun, and comes in four varieties: buses, boats, the monorail, and the skyliner.
Disney buses run from almost any location in Disney Parks and can get you just about anywhere you want to go. Every Disney Resort has a bus stop that connects all four parks and Disney Springs.
Boats are available to transport guests to and from select resorts to Disney Springs, Epcot and the Magic Kingdom.
The Disney Monorail is a train system that connects select deluxe resorts with the Magic Kingdom and Epcot Center.
As Disney's newest transportation system, the Skyliner is my favorite way to travel. The Skyliner connects select resorts with Disney's Hollywood Studios and Epcot.
The best part is that the Disney Transportation system is completely FREE! Whether or not you're a guest at a Disney Resort, anyone at Walt Disney World is free to hop on a bus, a skyliner or a monorail and ride.
Wondering how to get to Walt Disney World from the airport if you don't have a car? Well, don't worry because there are lots of great options!
Of course, Lyft and Uber both operate from Orlando International Airport, but you can also book reliable and safe transportation directly to any Walt Disney World Resort with Mears Connect or with Sunshine Flyer. Both of these companies offer fantastic bus that will get you to and from the airport with plenty of time. It's my favorite way to get to the parks during solo trips!
Review Before You Go
When you're headed somewhere new, it's always a good idea to familiarize yourself with the territory before you go. The same rule holds true for Disney World.
Take some time to review some Disney Parks maps, either in the My Disney Experience app or on the Disney World website.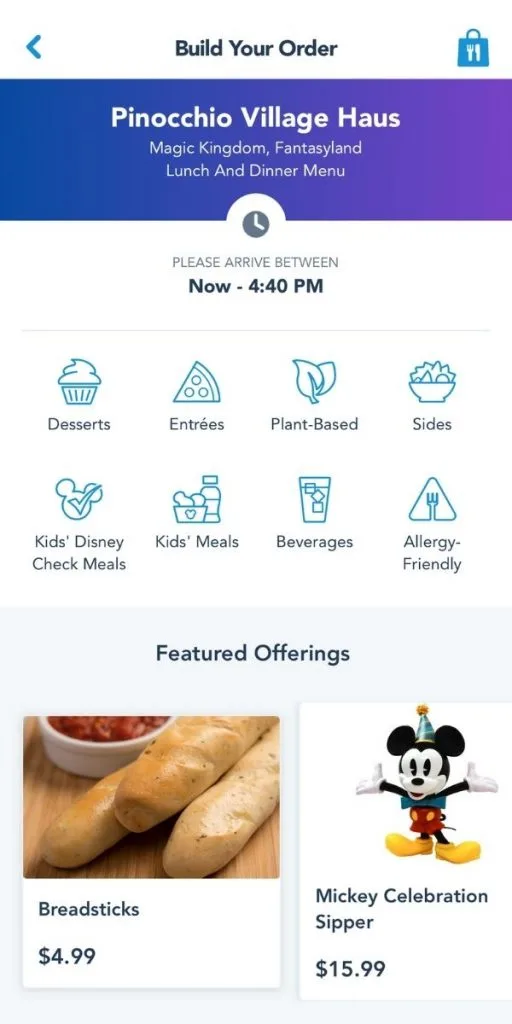 Get to know the layout of each park and think about how you want to spend your time there.
It's also a good idea too review the dining options and get an idea of what restaurants are available and what they serve, especially with it comes to quick service options.
This will save you a ton of time and money when you're actually at the parks.
Dining Disney Hacks
Eating at Walt Disney World is one of the most expensive parts of your vacation. Here are some Disney hacks that can save time and money on food while at the parks.
Mobile Order Before You Get To The Restaurant
One of the BEST things that Disney has added to their My Disney Experience App in the past few years is the Mobile Order function for quick service restaurants.
This use to be our favorite secret for jumping the line at restaurants.
But now, with social distancing requirements in place, Mobile Order is required at all quick service locations in the parks. Too alleviate overcrowding in restaurants, you now have to reserve a pick up time for your food.
But don't worry, you can still make it easier on yourself by placing your order early. We often do this about an hour before we think we want to eat lunch.
The orders aren't prepared until you arrive, so there's no worrying about your food getting cold if you order early.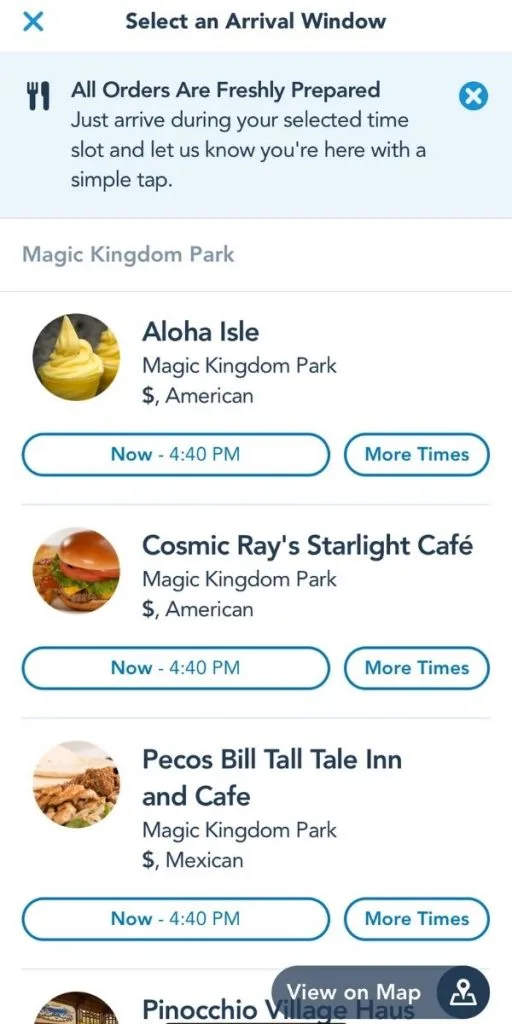 Times for popular quick service restaurants, like Docking Bay 7 and Woody's Lunchbox in Hollywood Studios, can fill up very fast, so be sure and check the popular locations extra early to make sure you can reserve a time.
Make Use Of The Free Water
It's commonly known that cups of ice water are free in all Disney Parks, but what's not frequently mention is how bad Florida water can taste.
We've found a couple of solutions for this problem.
Our first solution is to bring a filtered water bottle with you to the parks. We especially love these Brita Water Bottles. We frequently fill them up with free water from a quick service restaurant, then squeeze them back out into the cups, eliminating the bad taste.
We're also big fans of flavor packets for water. They're widely available in a wide array of flavors and brands and they're super easy to just drop into your Disney Parks bag.
We particularly like Propel Flavor Packets that add some extra electrolytes to help stave off dehydration.
Bring In Your Own Food
If you really want to save A LOT and don't mind hauling it around all day, you can always bring your own food with you into any Disney park.
Unlike a lot of other theme parks, Disney has very few restrictions on bringing food in with you.
According to the Walt Disney World website:
Guests are allowed to bring outside food and nonalcoholic beverage items into the park for self-consumption, provided they are not in glass containers and do not require heating, reheating, processing, refrigeration or temperature control and do not have pungent odors.
While we don't bring entire meals with us, we will bring a few snacks, just to tide us over between meals in the parks.
So make some sandwiches in the morning and throw them in your bag. Just keep in mind that you must be stationary while eating and drinking in the parks, since it will require you to remove your mask.
Eat Breakfast In Your Room
A great way to save on food is to eat one meal in your room, and breakfast is the perfect option.
By just bringing along some cereal or a few bagels, you can save yourself a ton of cash by having a light breakfast before you leave for the parks.
Some Snacks Are Big Enough To Be Meals
There are some snacks that are available at Disney Parks that are easily big enough to be a meal.
Gaston's Tavern in Fantasyland has a huge cinnamon roll that makes a delicious and inexpensive breakfast.
People rave about the cheeseburger egg rolls from the Egg Roll Cart in Adventureland.
Refreshment Port near Canada in Epcot serves an amazing Poutine. The special offerings during Epcot festivals are always great there and easily big enough for a meal.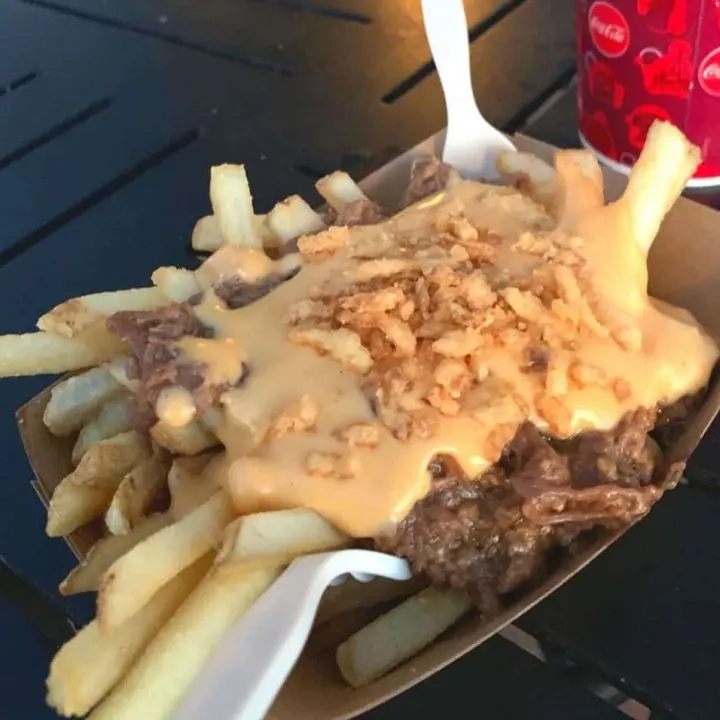 And there's always the cream cheese filled pretzel!
Be sure a check the snack options for a less expensive bite to eat.
Anyone Can Order Off The Kids Menu
Unlike many restaurants, the kids menu at Walt Disney World is not exclusively reserved for those under a certain age.
Anyone can order off the kids menu at just about any restaurant. The only exceptions are the "all you care to eat" restaurants that serve things buffet or family style like Ohana, Liberty Tree Tavern, or Hoop De Doo Revue.
The quick service kids meals come with a protein, a drink, and usually two side options, and they are plenty of food for most appetites.
We really like the kids meals at Pecos Bill's Telltale Inn. The Tex-Mex flavors are delicious and the meal is big enough to really make a dent in your hunger.
Split A Larger Entree
This Disney hack has saved us a lot of money over the years!
Many quick service restaurants in Disney Parks offer really amazing, very large entrees. They come with a huge amount of food and have easily fed two adults.
We are particularly fond of the Ribs and Chicken Combo at Flame Tree Barbecue in Animal Kingdom. The dish is priced under $16, comes with two proteins and two sides.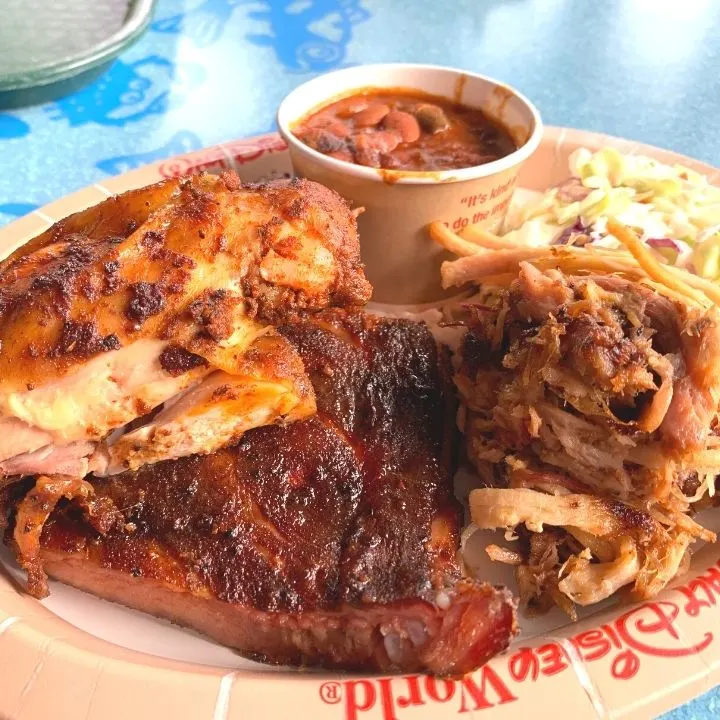 Columbia Harbor House in Magic Kingdom (who's menu can currently be found at Tomorrowland Terrace) has a great seafood platter. It comes with shrimp, chicken, and fish plus hush puppies and a side for under $14. It easily feeds two adults!
Splitting meals is a great way to save a few dollars in the parks.
Don't Waste The Leftovers
Disney meals usually come with a lot of food, usually more than we can eat in one sitting. We hate to see that food go to waste, so we like to carry collapsible food containers to put our leftovers in and save them for later.
The containers are small and lightweight, and fit easily into our parks bag and we like that they're reusable.
We don't recommend using this Disney hack with anything that might turn bad if it gets too warm, but it works great for that half eaten brownie or pile of fries that your kids might want later.
Buy A Popcorn Bucket
One of the most popular snacks in Walt Disney World is the popcorn. I don't know what they do to it, but it just tastes so much better in Disney Parks than it does elsewhere.
The best Disney hack for snacks that we absolutely love is to purchase a popcorn bucket at the beginning of your trip, and bring it back for refills throughout your stay!
Popcorn buckets are available for $12 at any participating popcorn vendor in the parks. They're located in every park and in Disney Springs, so they aren't hard to find.
The $12 price tag may seem high for a snack, but you can bring the bucket back for a refill anytime for just $2! Refill your bucket just one time, and you've likely spent less money than you would have if you had purchased two snacks.
If you really are into popcorn, the buckets are also available in specialty souvenir editions! While they are more expensive, they are always super cute and highly collectible. Those models usually have a shoulder strap making them easy to carry.
Here's an extra tip: bring along a carabiner to hang the empty bucket off of your parks bag!
Avoid Crowds and Save Time By Eating At Off Hours
I know this may seem obvious, but avoiding peak hours at restaurants can save you a ton of time and hassle when eating.
Eating a mid morning snack and then having a late lunch can really save you a lot of time in a quick service or a table service restaurant.
Peak hours for lunch tend to be 11 am to 2 pm and for dinner 5 pm to 7 pm. If you can work your reservations around these times, it can make all the difference.
Souvenir Disney Hacks
Everyone wants to come home with a momento to remember their trip by, but souvenirs can be SUPER expensive, and can really blow your vacation budget. Here are a few tricks to save some money and still go home with some fun stuff.
Plan A Visit To Disney Character Warehouse
Did you know that Disney World has its own discount outlet store for exclusive parks merchandise?
This insider Disney hack has been around for a while and can save you a ton on souvenirs.
The Disney Character Warehouse has two locations in the Orlando area, and offers last season's parks merch to consumers for a fraction of the price that it will cost you on Disney property.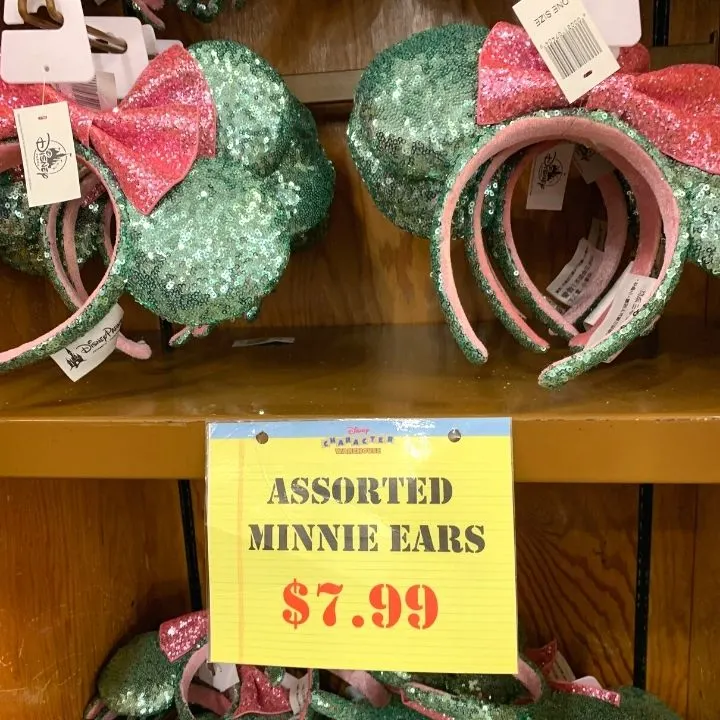 While I rarely recommend leaving the "Disney Bubble" for much, this adventure to the greater Orlando area is well worth it!
We like to visit Disney Character Warehouse on our arrival day, and pick up some Disney gear for our trip. We frequently find Mickey Ears for under $8, t-shirts for under $10, masks for $2, and all sorts of other cool items for way less than the original price.
Be aware that it's very hit or miss when you go there, and items sell out very quickly.
You also won't find seasonal items in the store during the actual season it's designed for. So if you're looking for Christmas themed items, they might not hit the outlet store until February.
The two locations are both relatively close to the parks, with one on Vineland Avenue and one on International Drive. If we fly to Disney World, we usually visit the one on Vineland, since it's very easy to Uber or Lyft there from Disney Springs.
Memory Maker is Worth It, Especially On Your First Trip
There are some amazing photo opportunities at Walt Disney World, and Disney World capitalizes on this by providing professional photographers in the parks who are ready and able to take a wonderful pic of your group at a moments notice.
The pictures they take are amazing and available for purchase and download at any time during your trip.
While you could just grab one or two photos at a premium price, we find that purchasing a Memory Maker Package has been well worth the money.
According to the Disney World website, Memory Maker includes:
Digital downloads of your Disney PhotoPass photos and videos
Select attraction photos and videos
Iconic, professional photos taken by Disney PhotoPass photographers
Magic Shots – featuring Disney characters and more, added to your photos
Memory Maker photos are available almost immediately in your My Disney Experience App and are easy to download.
Plus, not having to try to squeeze everyone in your group into one awkward selfie is such a relief.
It used to be Disney policy that you could hand over your own camera, and the photographer would take a picture for you, but unfortunately, due to the pandemic, Disney photographers are no longer allowed to do this.
The price tag of memory maker may seem a bit high, but we've found that over the years, we've been really glad we purchased it.
Hunt For Pressed Pennies
One of the most inexpensive and fun souvenirs you can find in Disney Parks are pressed pennies.
Machines are located all over Disney property and super easy to find.
Each machine has exclusive designs, and it's really fun to try to collect them all.
They're lightweight and easy to cary, and prices range from $0.51 to $1.00 per coin, making them one of the most affordable souvenirs on Disney property.
My kids have always loved doing this, from when they were little to even now as teenagers. It's something our whole family has fun doing together.
We love using a Disney themed pressed penny book to carry our coins around in.
Get Some Free Souvenirs
There's a few ways guests can get some free things to remember their trip by.
You could be lucky enough to be chosen to be in a Disney Parade or show (when they start up again), and receive from free souvenirs that way. But if you don't want to bank on being the only one to get selected among thousands who'd want to, you can find a few free Disney souvenirs elsewhere.
One of our favorite free souvenirs is obtained by taking a free 30 minute drawing class from a Disney animator! These classes are currently available at Rafiki's Planet Watch in Animal Kingdom, and are extremely fun to take.
You get to learn some fun drawing techniques, and everyone goes home with their own drawing of a Disney character.
At Epcot, kids can also participate in the Kidcot program. Each country in the World Showcase has a Kidcot station where kids can participate in a fun activity and leave with memento that features facts about each country.
Cast members frequently give out stickers, especially cast members from Disney Transportation. All you have to do is ask for one, and if they are usually more than happy to oblige.
Disney World also gives out free celebration buttons. Any cast member at a member services kiosk can give you one of these, and will usually personalize it for you as well.
Maps are also a great free souvenir, and are available in every park and every resort on property.
If a cast member takes the time to help you out or give you a free souvenir, it's always a good idea to make sure you thank cast members in a way that can really benefit them.
Time Disney Hacks
Time is money, especially at Walt Disney World! Make the most of your vacation hours by utilizing some of these great time saving Disney hacks!
Stay At A Skyliner Resort
Our favorite new mode of transportation at Walt Disney World is the Skyliner.
This gondola style system runs from several Disney resorts to both Epcot and Hollywood Studios.
We absolutely love them! They are fast, efficient and offer amazing views along the way.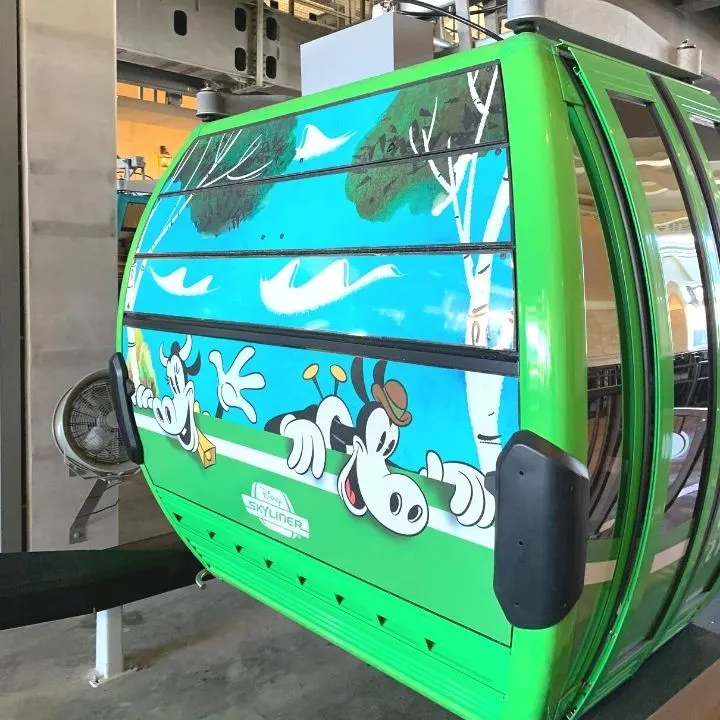 If you stay at Pop Century, Art of Animation, Caribbean Beach or Riviera Resort, you get direct access to both Epcot and Hollywood Studios via the Skyliner which will save you a ton of time!
If you aren't staying at one of these resorts, you can always use the Skyliner to park hop between Epcot and Hollywood Studios. It's a super fun way to get back and forth between those parks.
Skip the Monorail from the Ticket and Transportation Center
If you are driving to the Magic Kingdom, parking is set up a little differently than it is at any other Disney Park.
You cannot park and just walk to the gates at Magic Kingdom. Visitors who drive must park at the Ticket and Transportation Center and then must take some form of Disney transportation to get to that iconic castle.
The main options that are usually offered are the monorail and the ferry boat. (When the monorail or the boats are down, they usually offer buses as well).
While riding the monorail is an essential part of a Disney trip, it may not always be the fastest way to the Magic Kingdom.
If the line for the monorail is long, walk on over to the Ferry Boats.
This scenic and relaxing option takes almost the exact same amount of time that the monorail ride does. We're sure. We timed it.
Plus, they can fit more passengers on a boat, so you rarely have to "wait for the next one" on the ferry.
Find A Faster Entrance
When arriving at any Disney Park, the entry gates can get a bit crowded, especially first thing in the morning. Everyone is trying to get into the park and have their Magic Band or ticket scanned by a cast member.
While the tendency of most people is to follow the crowd and move to the line straight ahead of them, make sure you look to the side to see if there are shorter lines.
Frequently, the lines to the far left or far right are significantly shorter than the lines in the middle. Be sure to be aware of your surroundings so you can find the shortest line.
Utilize Rider Switch
Disney Parks is such a family friendly place, and the make it even better by offering programs like Rider Switch.
If you have people in your group who can't or don't want to ride certain attractions for any reason, you can utilize the Rider Switch system so that anyone who waits with the non-rider doesn't have to go through the full line a second time.
We fully explain the entire process and how to utilize it in our Rider Switch post, but we highly recommend making use of this service if you want to save some time on your trip.
The "Go Left" Trick
This Disney hack is all about psychology, and works especially well at certain Disney Parks.
If you're looking to avoid crowds, and you don't have a specific set touring plan mapped out for your day, this little trick can really make a difference.
Most people tend to head to the right when faced with the choice of which way to go. When faced with a choice of which direction to turn when you don't have a specific destination, go left.
If it's early in the day, and unless there is a major attraction to the left, most people will head to the right. This trick works really well at Magic Kingdom and at the World Showcase in Epcot.
It doesn't work so well at Animal Kingdom, where Pandora: World of Avatar is located to the left side of the park in relation to the entrance.
It's a weird little trick, but it can save you some time.
Take Advantage of Single Rider Lines
Oh, you magical single rider line! Don't we wish that all Disney attractions had a single rider line?
At Disney World, guests who don't mind riding alone or with another party can enter the single rider line. Cast members pull people from the single rider line to fill up space on rides.
The wait times on single rider lines are usually much shorter than the standy queues, but you are very likely to be separated from your group if you all enter a single rider line together.
At Disney World, single rider lines are only available on four rides:
Rock'n'Roller Coaster at Hollywood Studios
Millennium Falcon: Smugglers Run at Hollywood Studios
Test Track at Epcot
Expedition Everest at Animal Kingdom
Rope Drop to Kiss Goodnight
Finally, our best Disney hack that we ALWAYS follow when we're at Walt Disney World is to all in on "Rope Drop to Kiss Goodnight."
Rope Drop to Kiss Goodnight is the affectionate term used by Disney fans for going early and staying late.
"Rope Drop" refers to the old practice of guiding guests who arrive before official opening to certain areas of the parks with ropes, which would be dropped at official opening time.
"Kiss Goodnight" refers to the special tradition at the Magic Kingdom that kindly tells guests it's time to go home.
By being there when the park opens, you can accomplish a lot in a short amount of time as crowds build in the parks. By staying late, you can enjoy lower crowds as the parks clear out for the day.
Unless they're at capacity, Disney allows re-admission to the parks, so you are welcome to leave midday at the most crowded, hottest times, and enjoy a break.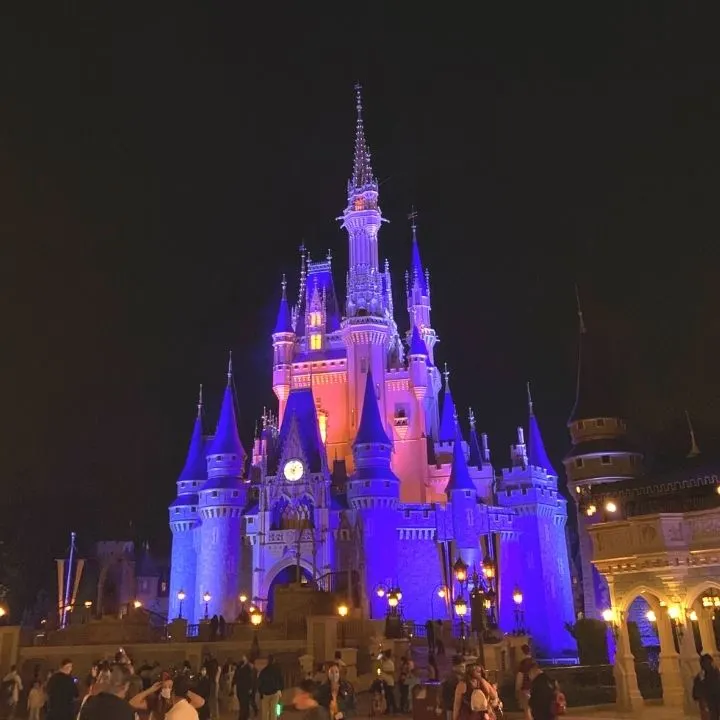 If you're staying on Disney property, it's super easy to go back to your room for a rest in the middle of the day. Or schedule a sit down meal midday in the parks to give yourself an extended break.
Either way, Disney Parks are always most magical at night and first thing in the morning.
What Are Your Favorite Disney Hacks?
Did we miss something? Have a hack you know about that you want to share? Tell us in the comments!
Disney Hacks to Save You Time and Money