I adore Disney World. It's my happy place. Glimpsing that iconic castle in person always makes me a little teary-eyed. But I hate eating breakfast at Disney World!
There are so many amazing restaurants in every Disney park. During our last trip to WDW, we stayed on Disney property for the first time and had access to the Disney Dining Plan. Like any obsessed Disney fan, I scoured Pinterest for restaurant recommendations.
I stalked the online reservation page until I had booked every meal at all the places we wanted to visit during this trip. For the most part, we were thrilled with our dining experiences while in the parks. We had some unforgettable meals. But there were a couple of meals I will never do the same way again.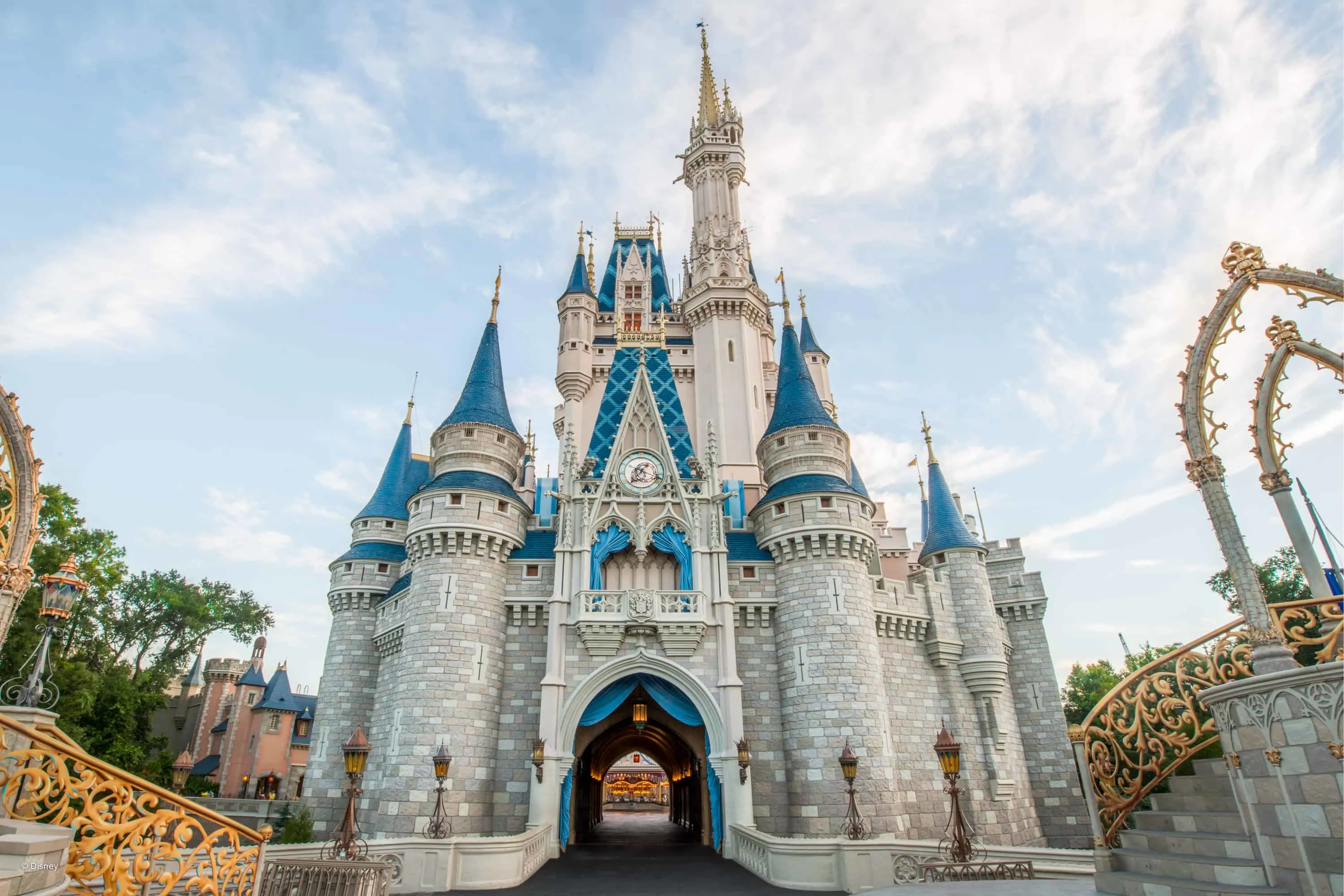 Based on NUMEROUS recommendations, I booked a few of our table service reservation for breakfast at Disney. The theory was, you could get early access to the parks to get some great pics, and enjoy a nice meal to start off your day.
So, following this advice, I booked the earliest available times for both Tusker House at Animal Kingdom and Cinderella's Royal Table in the Magic Kingdom.
Our first breakfast at Disney World was at Tusker House for the very first seating of the day. Multiple sites had advised me that cast members would allow us into the park early to make the walk to the restaurant so we could make the reservation right on time. We got our family up bright and early and made it to the park with plenty of time.
When we asked cast members about our reservation and getting in the park early, we were turned away. We were told we wouldn't be allowed in the parks until opening, just like everyone else.
We played by the rules and didn't make a ruckus. As soon as we made our way through the gates, we had to sprint to the restaurant to make sure we were on time.
When we got there, sweaty and out of breath, we were taken to our seats in a reasonable amount of time. Since Tusker House is a buffet style restaurant, we were expecting to eat quickly.
Maybe it was an off day, but it seemed to take quite a while for all the food stations to be filled and ready for guests to eat. Since the entire restaurant was waiting for the same thing, lines grew quickly and the buffet room was extremely crowded.
The food was okay, standard breakfast fare, nothing really special. We definitely felt like we didn't get the most out of our dining credit.
Our character interaction was very brief. Just 30 to 45 seconds per child with each character. It was kind of a bummer.
By the time we finished our meal, the park was extremely crowded. Every queue was at almost max capacity, and the temperature was rapidly climbing to uncomfortable levels.
We'd missed out on prime attraction riding time during the meal. We used our fast passes, and ended up leaving the park early that day to take a break from the madness.
Later that same week, we found ourselves taking another swing at breakfast at Disney World at the Magic Kingdom. This time we made the mistake of not accounting for an extra crowded day at MK, making it difficult to gain entry into the park.
We had a 9 am reservation at Cinderella's Royal Table. We stepped off the monorail at 8:30 a.m., hoping to cruise through the gates to check in at Cinderella Castle.
When I saw the wall to wall people trying to get into the parks, I had a mini panic attack that we would miss our reservation.
My brilliant husband offered to grab all our bags, and struggle through the crowd to get them searched, while I grabbed the kids and squeezed our way up to the no-bag security line.
The kids and I hustled through the crowd and made it into the huge check-in line at our 9 am reservation time.
By 9:30 we had barely made it to the check in desk. The cast member had just informed me that we couldn't check-in without all members of our party present, when my husband pops up, exhausted and sweaty.
After another long wait, we finally got our visit with Cinderella at about 10:00 a.m., and seated in the restaurant by 10:30. While the character interactions and service were exceptional, the food was again, nothing special, just standard breakfast fare.
Again, when we left the restaurant, all queues were at max capacity and we'd missed getting in some rides before the park was mobbed.
(BTW – we traveled in mid-November, before Thanksgiving week, a time that was supposed to have lower crowds at the parks. Unfortunately, that season, every crowd calendar we consulted was wrong.)
We made the best use of fast passes that we could and still managed to have a ton of fun that day.
On the days we had lunch and dinner reservations, we found ourselves enjoying some amazing meals that came a just the right times for us.
On our visit to Hollywood Studios, we had a fantastic late 2 p.m. lunch at Mama Melrose's Ristorante Italiano. It came a just the right time of day, when the park was crowded and hot, and we were tired and ready for a break.
On our other day in the Magic Kingdom, we scored a coveted dinner reservation to Be Our Guest. While we did have to wait quite a while to be seated, it was a magical end to a fantastic day.
After this trip, the conclusion that I came to was that table service breakfast at Disney World just isn't for us. As expensive as the Disney Dining Plan can be, it is a better idea for us to utilize those valuable credits to get an amazing steak instead of a plate of bacon and eggs.
Cinderella's Royal Table also required two dining credits per person to get the reservation. For the hefty double dining credit required for the meal, I definitely think we would have been better off booking a lunch or a dinner there.
Our kids have also always enjoyed rides more than character experiences. Those awesome early hours at the parks have always been our best attraction riding times. The temperatures are cooler and the parks are less crowded.
We can squeeze in some great experiences before everyone else wakes up and joins the fun. So on our next trip, we'll be grabbing bagels in the hotel room on the way out the door and enjoying some fantastic meals in the afternoon and evening.
We'll definitely be skipping breakfast at Disney!
Do you love breakfast at Disney? Do you hate it? What's your take? Leave me a comment!
Want more Disney secrets? Check out the top 8 Things No One Tells You About Disney World!
I also compiled a list of the things I regret doing at Disney World. Read all about that here: 9 Things I Regret Doing at Disney World!
Learn how to What To Order From Amazon to Pack the Perfect Disney World Park Bag!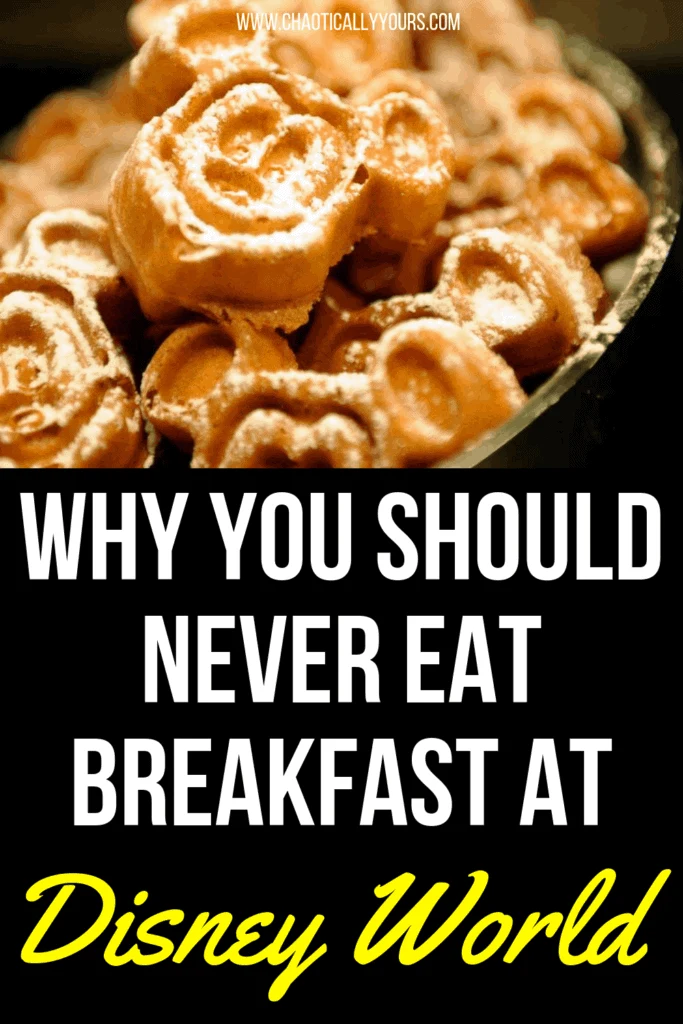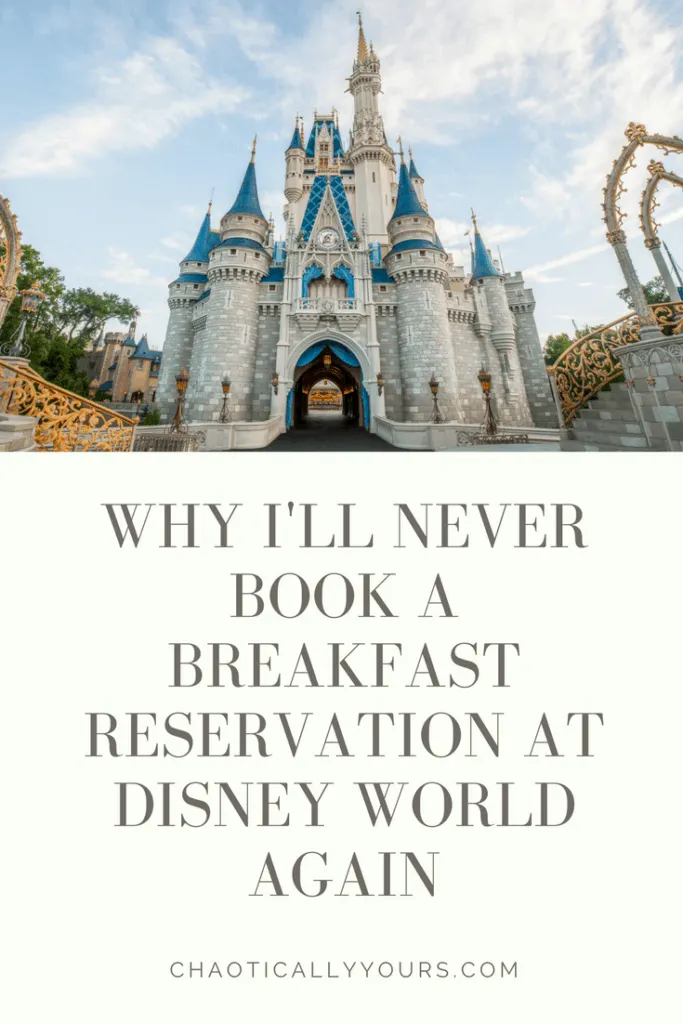 Why I'll Never Book A Breakfast Reservation At Disney World Again