In today's post, I'm going to share my favorite, little known tradition at Walt Disney World: the Kiss Goodnight!
What is The Kiss Goodnight?
One of the most magical parts of a visit to the Magic Kingdom in Walt Disney World happens at the very end of the day, and most guests to the park actually miss it!
Most visitors to Disney World head out of the Magic Kingdom in a huge crowd as soon as the fireworks are over.
But those in the know stick around for a while, avoiding the mad rush to leave and experiencing this special tradition.
At the end of an evening, instead of just shutting off the music and kicking everyone out of the park, Walt Disney World has a very special way of encouraging guests to head home.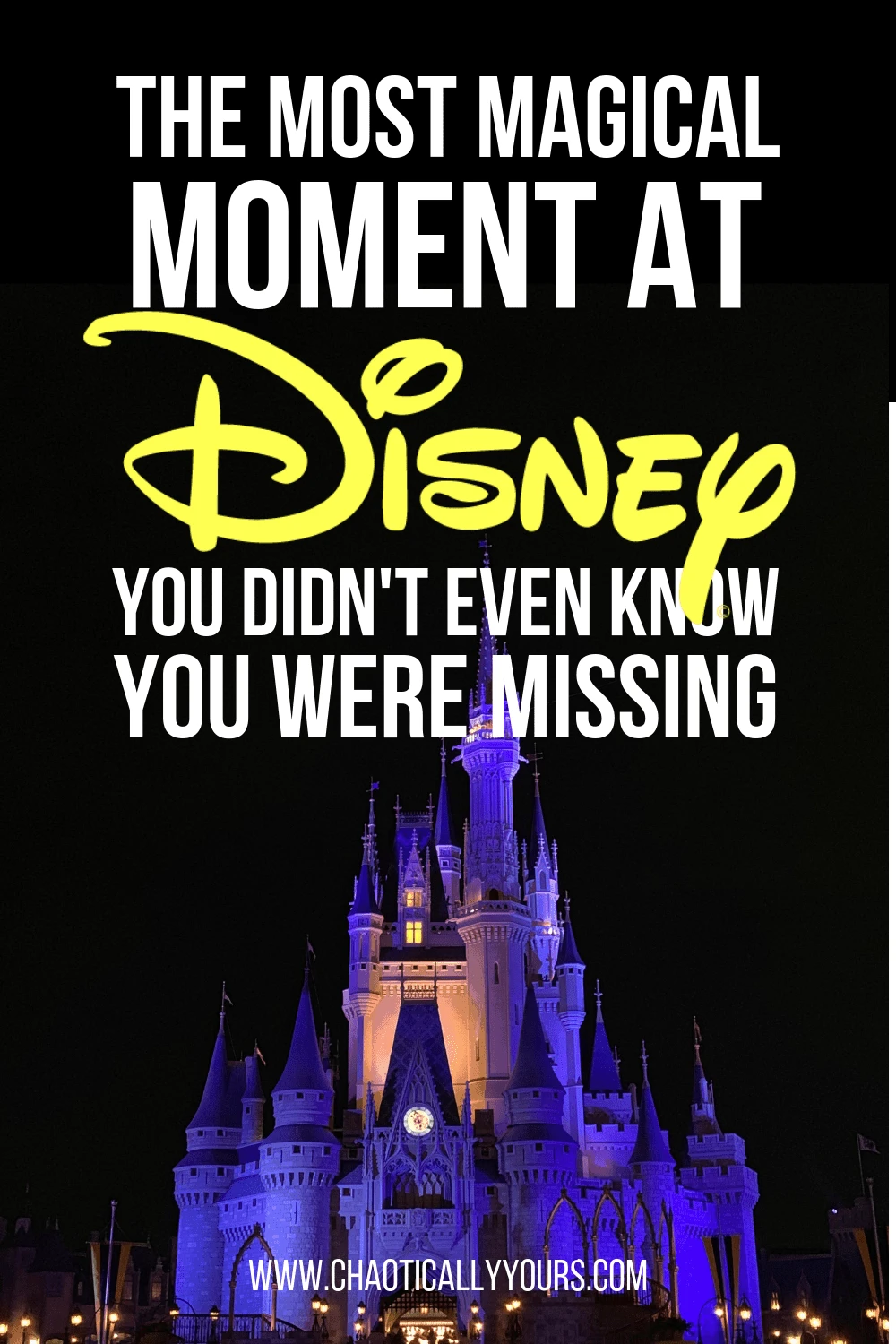 This special two to three minute event is affectionately known as the Kiss Goodnight.
At the end of almost every day, about 30 minutes after the fireworks, the classic Disney song When You Wish Upon A Star begins to play, and a narrator begins speaking the following words:
"Ladies and gentlemen, boys and girls, on behalf of everyone here at the Magic Kingdom, we thank you for joining us today for a magic gathering of family, friends, fun, and fantasy.
We hope your magical journey with us has created wonderful memories that will last a lifetime.
Walt Disney said that the Magic Kingdom is a world of imagination, hopes, and dreams. In this timeless land of enchantment, magic and make believe are reborn, and fairy tales come true. The Magic Kingdom is a place for the young and the young at heart.
A special place where when you wish upon a star, your dreams can come true.
Until we see you again, have a safe trip home.
Thank you, and goodnight."
Then the music swells again, and you hear Mickey Mouse say:
"So long everybody! See you real soon!"
A choir joins in with the music and sings the last verse of When You Wish Upon A Star. The music crescendos and the whole experience ends with a magical sparkle on the castle.
Here's a video of the experience taken from the upper level of the train station at the entrance to the Magic Kingdom
The Kiss Goodnight is usually played more than once on any given evening. If you'd like to know when you can experience it, simply ask a cast member.
We think it's the perfect way for Walt Disney World to encourage everyone to end their day, and in our opinion, it's one of the most magical experiences in the parks!
Planning your first trip to Disney World? Check out my post Your First Disney Trip: Nine Things You Should Do On Your First Visit To Have The Full Disney Experience
Don't miss out and forget the essentials! Check out my post Thing I WISH I brought With Me to Disney!
The Kiss Goodnight: The Magic Kingdom's Most Magical Moment