Disney World is a place where dreams come true, but sometimes those dreams come with a price tag. Which Disney World splurges are worth the cost to experience them?
Well, I've already written about my top four Walt Disney World splurges that are worth the money, but I thought I'd add a few more awesome experiences that I've found to be fantastic.
Disney Splurges: Staying On Disney World Property
Staying in a Walt Disney World Resort is one of the most expensive Disney World splurges you can experience, but it's also one that's TOTALLY worth the money.
Staying "on property" not only gives you a great hotel experience, it also allows access to special perks that aren't available to those who stay in outside hotels.
The list of perks is long, but my favorites include access to the Disney Dining Plan, complimentary transportation to the parks, early access to fast pass reservations, complimentary magic bands, and access to Extra Magic Hours.
With more than 25 unique resort hotels to choose from, there's sure to be something that fits your families budget and needs. While it's still possible to have a great, magical trip if you stay off property, this is a splurge I highly recommend.
Disney Splurges: Upgrading Your Resort
I addition to staying on property, another way to treat yourself to something special is to upgrade to a nicer resort.
While the Value Resorts at Walt Disney World are great, spending the extra dollars to stay at at Moderate or even a Deluxe Resort can create a vacation your family will never forget.
Moderate Resorts have a more grown up feel than the Value Resorts, offering manicured grounds, table service restaurants, multiple swimming pools and often boat transportation for your family to enjoy. Port Orleans Riverside is our favorite moderate resort.
Deluxe Resorts offer the ultimate in Disney luxury, with exquisite theming, patio and balcony rooms, multiple restaurants (including upscale options), the biggest and best swimming pools, on-site spas, and child care centers.
Three of these resorts are even have their own Monorail stops, making travel to the parks incredibly convenient. The Grand Floridian is our ultimate Deluxe Resort, but the Contemporary and the Polynesian are right behind it.
Disney World Splurges: Special Events
Another fantastic Disney World Splurge is attending one of Disney World's amazing special events!
These special events require a special ticket or entry fee, separate from general park admission, and often feature lower crowds and special snacks for guests.
Each one is totally different from the others, so be sure to find out all the details so you can choose the one that's right for you.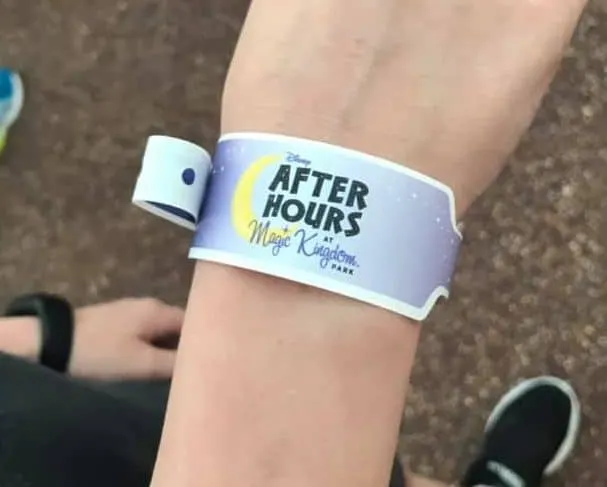 Some of these events include:
Early Morning Magic
Disney H2O Glow Nights
Disney Marathons
Candlelight Processional
Read my full review or our fantastic experience at the Magic Kingdom After Hours Event here!
Disney Splurges: Magic Kingdom Parties
Disney World currently hosts two special parties in the Magic Kingdom.
Mickey's Not So Scary Halloween Party allows all guests to come in costume (which is usually only allowed for guests age 12 and under) and trick or treat in the Magic Kingdom. Read my full review of our spooky experience at Mickey's Not So Scary Halloween Party here!
Mickey's Very Merry Christmas Party brings guests into the magic of the holidays by making it snow on Main Street, U.S.A. during the event.
Both events feature special entertainment and special snacks, in addition to access to some of the most popular rides in the park.
Guests of all ages enjoy both of these parties, and if they're being hosted during your trip, be sure to splurge on tickets!
Disney World Splurges: Character Dining
One of the most memorable splurge experiences at Walt Disney World is Character Dining.
Disney offers delicious meals at a variety of restaurants where various characters interact with guests during their visit.
From princesses to classic characters, there's sure to be an experience that every member of the family will love.
These experiences are available both in the parks and at resorts, so even non-park guests can enjoy them.
Our favorites include Cinderella's Royal Table, where guests dine inside Cinderella Castle and visit with the princesses, and Chef Mickey's, where the classic Disney Characters interact with children of all ages.
This is also a great way to have a meaningful interaction with your favorite characters without having to wait in line!
Character dining experiences are one Disney World splurge that I recommend every visitor experience during their trip.
Disney Splurges: Signature Dining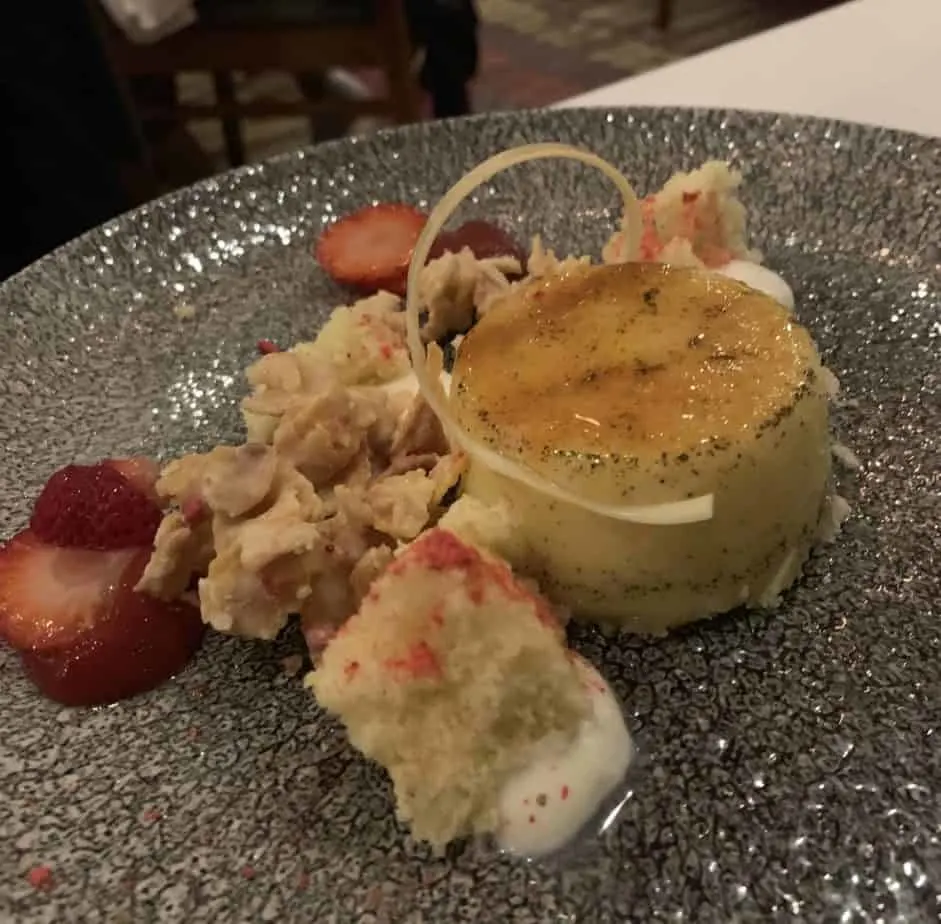 For a little more grown-up Disney World splurge, have a signature dining experience at one of twelve amazing upscale restaurants. These amazing eateries offer the delicious creations from some of the world's most talented chefs.
If you're a foodie, this splurge is definitely for you! Among these twelve signature restaurants, you'll find just about any type of cuisine imaginable.
Some signature dining experiences offer some pretty amazing perks in addition to the food.
Our family recently visited California Grill, located on the top floor of the Contemporary Resort.
Not only did we enjoy an amazing meal, we were able to watch the fireworks from the Magic Kingdom during our dessert course.
It was an amazing experience that we will definitely do again! Read my full review of our experience at California Grill here!
Disney Splurges: Adding An Extra Day of Park Tickets
Another Disney World splurge that is often overlooked is adding an extra day of park tickets to your trip.
Many people don't realize that tickets to the parks actually get cheaper the more days you add to your visit!
Our family recently considered visiting Universal Studios during our trip, but when comparing prices, the extra day at Disney World was only $75 more for our family of 4, compared with $500 for a one day experience at Universal.
Whether it's an evening at Magic Kingdom on your arrival day or a morning at Hollywood Studios on the day you leave, adding an extra day to your park tickets is one splurge that probably isn't as expensive as you think!
Ultimate Disney Splurge: A Private VIP Tour
This Ultimate Disney World Splurge is on my bucket list of things to do and is probably the most expensive splurge of all!
A Private VIP Tour of Walt Disney World gives you access to all the parks in ways you never imagined possible!
A specially trained Disney Cast Member serves as your tour guide through a day of all-access fun.
Your tour guide will get to know your wishes and ideas for your visit and will create a special touring plan for your group, making the most of your time together.
Your guide will escorts you through the fastpass line of any attraction you'd like to experience. Hop from park to park, heading straight into the most popular rides and shows Disney World has to offer.
VIP viewing areas for parades and shows are set aside for members of your group. Your expert tour guide can also give you special insights about all things Disney.
Private transportation is included in this tour, and your private vehicle is never far away, giving your quick access to all the magic.
This is how celebrities do Disney!
What's your favorite Disney World Splurge? Leave your answer in the comments!
Taking your first trip to Disney World? Check out my list of Nine Things You MUST Do on Your Very First Visit!
Want to know what you'll need while in the parks? Check out my post on How To Pack The Perfect Disney Parks Bag!