Like it or not, there are some seriously overrated rides at Disney World.
Walt Disney World is an incredibly popular vacation destination. Faithful Disney fans return to the parks year after year to enjoy the magic.
I would know. I'm one of those people.
All four parks at Disney World are filled with incredible rides, entertaining shows, and just a fantastic atmosphere. There's really no where else quite like it on earth.
But as much as I love Disney World, there are some attractions that are just plain overrated, and not really worth all the hype they've been given.
There's usually more than you can see in any of the parks during just one day, so making the best use of your time is vital to having a great vacation.
Today, I'm laying out my choices for the most overrated ride in each park, why it's underwhelming, and what you should ride instead.
The Most Overrated Ride In Animal Kingdom
Disney's Animal Kingdom is truly a unique park.
Part zoo, part research center, and part amusement park, it really is something to be seen.
The park is filled with amazing experiences like the Festival of the Lion King and Avatar Flight of Passage.
Nestled here and there between these awesome attractions, there are a couple of stinkers.
But chief among the bad experiences at Animal Kingdom is Na'vi River Journey.
Na'vi River Journey
The Walt Disney World website describes Na'Vi River Journey like this
"On this visually stunning and mysterious river, you'll glide through a series of caves and into a bioluminescent rainforest alive with the sights and sounds of exotic plants and creatures on all sides—even overhead.

Soon, you'll join the legendary Na'vi Shaman of Songs, who demonstrates her deep connection to the life force of Pandora—and sends positive energy out into the forest through the power of her music."
That all sounds really nice.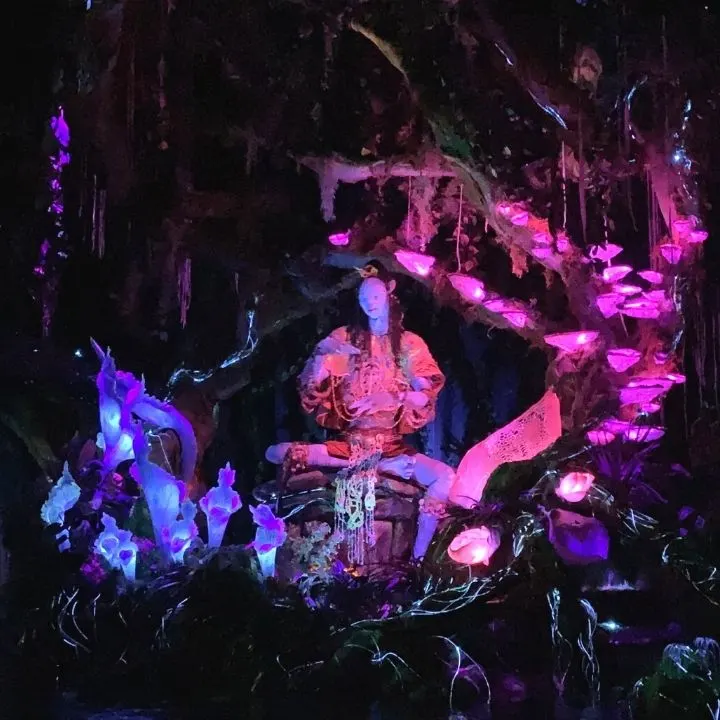 But the reality is that Na'vi River Journey is an average dark boat ride through a couple of caverns.
The "bioluminescent rainforest" consists mostly of fiber optics, and for some reason the Shaman of Songs character sings in Na'vi, which makes it all but impossible to understand what she's singing about.
There's no thrill or even excitement to this ride.
I will say that the Shaman animatronic is pretty impressive. It's movements are extremely lifelike, and I know it took a ton of technology to make this happen.
Nonetheless, it's not enough to overwhelm the boredom you'll experience on this ride.
Sure, it's kind of relaxing but it absolutely does not deserve the massive wait times it frequently sees, nor does it need to be on your "rope drop" list.
Put simply, Na'vi River Journey is a massive disappointment.
In my opinion, it's highly skippable.
What You Should Ride Instead
Instead of wasting your time waiting in line for Na'vi River Journey, head on over to Expedition Everest or Kilimanjaro Safaris.
Expedition Everest is a true thrill-seeker's roller coaster.
One of the tallest and fastest rides in any of the parks, it never disappoints.
What's more, the theming in the queue area for this ride is fantastic, giving guests lots to examine while the wait for their turn.
If you're wanting a little slower paced experience, hop in line for Kilimanjaro Safaris.
This ride takes you on an expedition through the Harambe Wildlife Reserve.
As you're taken along, you'll see real animals like giraffes up close and learn about these amazing creatures that call this park home.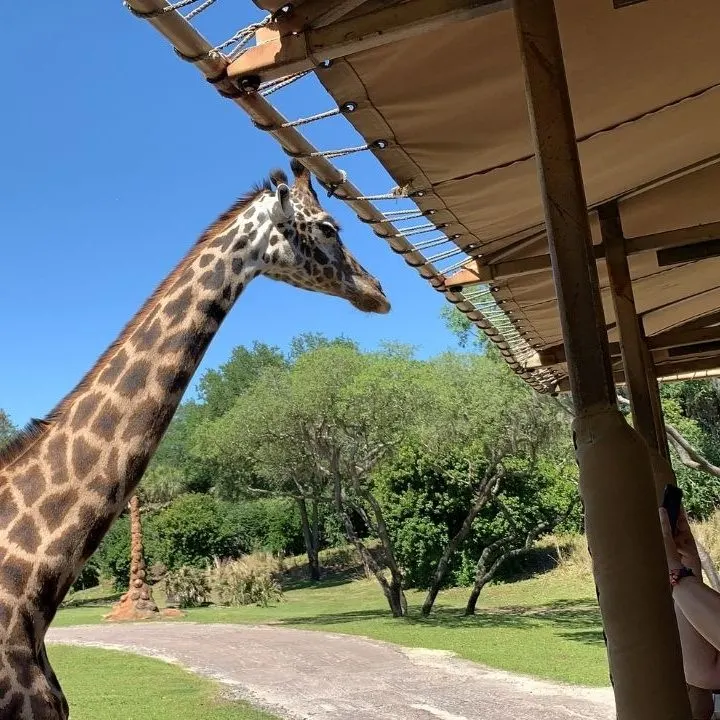 It's like you're dropped right in the middle of the exhibits at a zoo instead of seeing them from afar.
In my opinion, either one of these attractions will give you a better experience than Na'vi River Journey.
The Most Overrated Ride In Epcot
I absolutely love Epcot.
I love exploring all this park has to offer.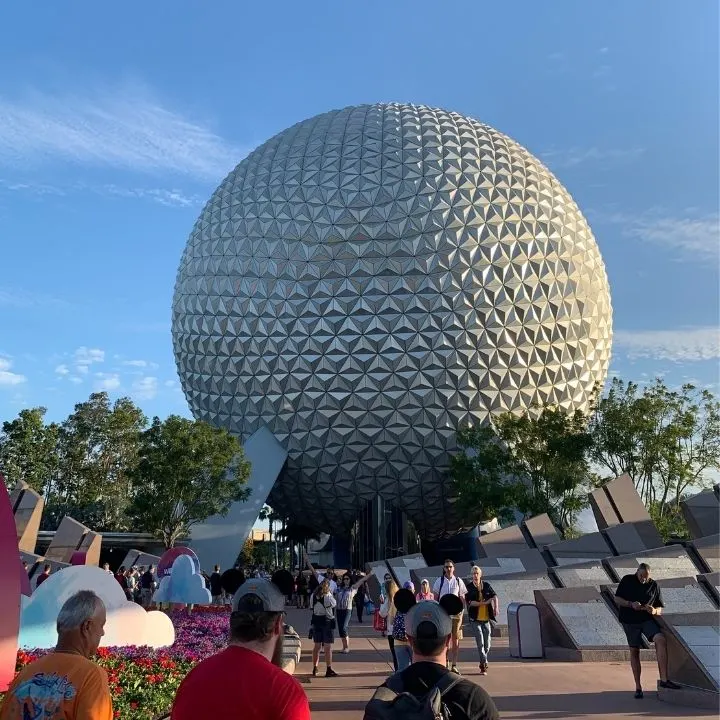 But there's one attraction that is hugely popular that I can easily skip altogether on any Disney trip.
In my opinion, the ride with all they hype that I just don't understand is Frozen Ever After.
Frozen Ever After
The Walt Disney World website describes Frozen Ever After like this:
"High up in the icy blue world of the North Mountain, Queen Elsa's enchanting ice palace awaits. Behold the wonder… and keep an eye out for Anna, Olaf and a few more Frozen friends.

This enchanting "Summer Snow Day" celebration—complete with many of your favorite Frozen tunes—is sure to melt even the coldest hearts!"
Sound kinda cheesey? Well, in reality, it is.
Frozen Ever After is a boat ride that takes you through some scenes from Frozen, and does so in an incredibly slow manner.
Yes, you'll see Anna, Kristoff, Sven and Olaf, but the boat's movement slows down for such extended amounts of time with such frequency (several times it seems like everything stops), that you'll lose interest quickly.
The ride was retrofit onto the track for the old Maelstrom ride in the Norway pavilion, which is probably why it doesn't really flow like it should.
The concept for the ride seems rushed and the ride doesn't really fit in with the educational spirit of the World Showcase, since it shows us absolutely nothing that has to do with actual Norwegian history or culture.
What's more, the scenes are very short and don't give any real story of their own—they just seem to be there because Frozen is popular.
Unless your kids are Frozen superfans, you can give this ride a pass.
What You Should Ride Instead
While Frozen Ever After doesn't offer much in terms of thrills, my recommendation for what to ride instead fully makes up for that.
Instead, make your way over to The Land Pavilion and experience the magic of Soarin' Around The World.
Soarin' Around The World is a virtual hang-gliding ride that will make you feel like you're flying over beautiful landscapes all over the world.
This attraction gives guests the opportunity to see places like China, Africa, New Zealand, and even a bird's eye view of Epcot.
Soarin' really does replicated the feeling that you're flying in a truly impressive manner.
All the seats on this ride are good, but if you're lucky enough to get a seat in row B1, you'll have the best experience possible.
The Most Overrated Ride In Hollywood Studios
When it comes to rides at the Disney World Resort, Hollywood Studios has some of my favorite attractions.
I absolutely adore Toy Story Mania. And all of Star Wars: Galaxy's Edge will even impress folks who've never seen the movies.
But there's one ride in Hollywood Studios that just isn't worth the wait to me, and that ride is Alien Swirling Saucers.
Alien Swirling Saucers
The Disney World Website says:
"The cutest extraterrestrials in the galaxy have landed, and they're taking you for a ride. Power up the saucers for an interstellar romp through space, while futuristic tunes set the mood."
Alien Swirling Saucers is a ride that little kids might enjoy, but adults will quickly tire of it.
It's basically just a ride where you sit in a vehicle behind a cute little stationery alien and it whirls you in circles while some stylized versions of the Toy Story themes play in the background.
That's it.
There's no real story here, and it's not an exciting ride by any means.
There are other spinning rides at Disney World that are much more fun and interactive. Even the Mad Tea Party (aka the Teacups) at Magic Kingdom is way more fun than this.
People often stand in incredibly long lines to ride Alien Swirling Saucers, and I just don't understand why.
What You Should Ride Instead
Where Alien Swirling Saucers falls down on the job as one of Disney World's more recently installed rides, Mickey and Minnie's Runaway Railway stands up and succeeds.
Located inside the replica of Grauman's Chinese Theater, Mickey and Minnie's Runaway Railway is an incredible fun romp that completely transports you into a world of animation.
The storyline is incredibly fun and immersive for both adults and children.
I can ride this attraction back to back and have a fantastic time each and every time I board it.
While the lines for Mickey and Minnie's Runaway Railway can be just as long, if not longer than the lines for Alien Swirling Saucer, Runaway Railway gives you a much better pay off at the end of your wait.
The Most Overrated Ride In Magic Kingdom
Magic Kingdom is by far my favorite of any of the parks at Walt Disney World.
This iconic park embodies everything Disney World was intended to be and features some of the most creative and wonderful rides in all of Disney Parks.
But there is one ride that never fails to have eternally long lines that just doesn't thrill when you finally board the ride vehicle.
That ride is Peter Pan's Flight
Peter Pan's Flight
Disney describes Peter Pan's Flight like this
"Board your pirate galleon and follow Peter Pan as he beckons you to join him on the flight of a lifetime. Wave goodbye to Nana and join the Darling children on a gentle cruise over London, where Big Ben and Tower Bridge light up the night sky.

Descend into Never Land between glowing volcanoes and sparkling waterfalls. As you swoop into Pirate's Cove, there's danger ahead!

Can Peter Pan defeat the dastardly Captain Hook and return his young companions safely to London? Or will someone meet an untimely end… in the jaws of a ticking crocodile?"
While this ride is not lacking in nostalgia, it is lacking in excitement.
While Disney-philes out there absolutely adore this experience, for your average Joe on the street it can be a little underwhelming.
Guests hop aboard their own sailing ships that are suspended from the ceiling of the ride. They then "fly" over mostly stationary scenes from Peter Pan.
There are a few moving parts in the exhibits and a couple of black light effects.
But with waits that are often some of the longest in the entire park, you can see how the end experience might not live up to the expectation.
I will say that the interactive portion of the queue for this ride is quite entertaining, but the wait just to get to that portion of the line are frequently excessive.
If you need to skip something on your day at Magic Kingdom, you won't be missing too much here.
What You Should Ride Instead
If you're looking for the nostalgia of a Disney classic combined with a little bit of thrill, definitely go ride Seven Dwarfs Mine Train.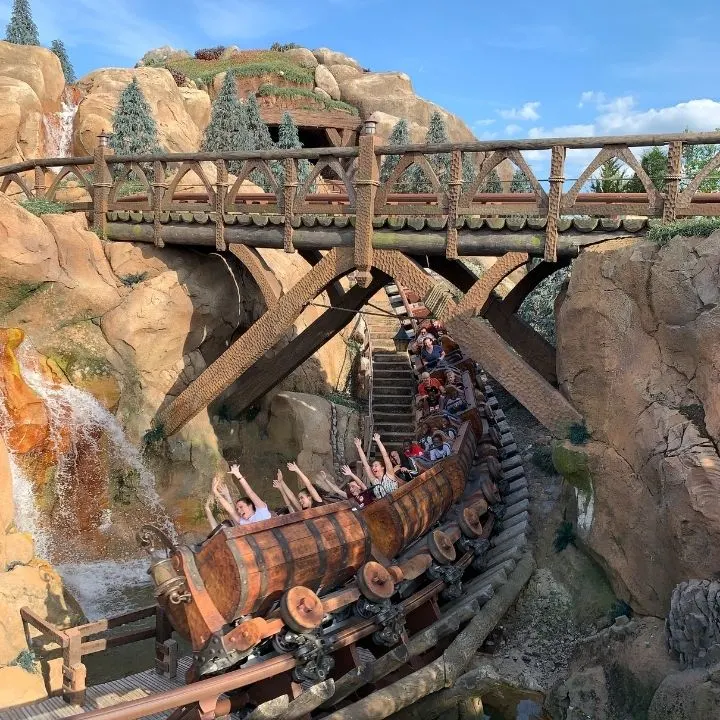 This Snow White themed ride takes guests on a highly entertaining journey into the gem mines that the Dwarfs work.
The expertly crafted animatronics mixed with the classic music and the thrill of a roller coaster make this a perfect Disney ride.
While wait times here can be long as well, this experience is well worth your time with an extremely fun and nostalgic payoff at the end of your wait.
Plus this queue is also interactive and has some fantastically fun elements that will keep kids entertained during the wait.
Do You Thing These Disney Rides Are Overrated?
Before you come at me, all the information above is purely my opinion.
There are people out there who absolutely love these rides and would never skip them in a million years.
And if you have the time, I'd recommend riding them all, just to get the experience for yourself.
But if you're short on time, and wondering which rides are overrated, I hope I've helped you out.
Wondering what other rides I think you can skip in the Magic Kingdom? Check out my post Which Rides To Skip at Magic Kingdom (And What To Ride Instead)!
Want to know the best ways to save time and money in Disney Parks? Read my post Disney Hacks To Save You Time And Money.
Wondering what experiences you might regret spending money on at Disney World? Check out Disney World Regrets: Things I Wish I Never Did At Walt Disney World.
The Most Overrated Rides at Disney World (And What You Should Ride Instead)