Today we're listing all the rides to skip at the Magic Kingdom and what you should ride instead!
There are so many attractions at Walt Disney World's Magic Kingdom, that it is really hard to see and do it all!
While I always recommend visitors spend at least two days in the Magic Kingdom for any Disney Vacation, lots of visitors only have one day to spend here.
Fitting it all in in just one day is tough, especially if it is a crowded day at Disney World.
Fortunately if you only have one day in the happiest place on earth, there are some experiences that you can skip at the Magic Kingdom that you won't leave you feeling like you've left something out.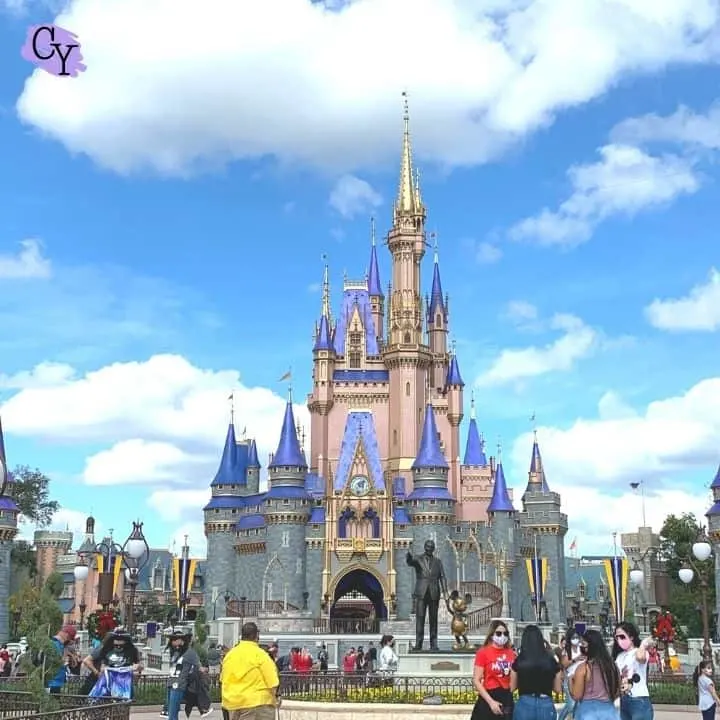 Rides to Skip At the Magic Kingdom
As frequent visitors to Disney World, we've seen just about every attraction available in the parks.
While most of the rides at Magic Kingdom are phenomenal and we love to ride them multiple times, there are a few duds out there.
Some attractions haven't held up well over time. Some need specialized knowledge to be appreciated. Some are just plain boring.
Lucky for you, we're including our recommendations of what to ride INSTEAD of these less than stellar attractions.
What Rides To Skip In Frontierland
Country Bear Jamboree
One of the original attractions in the Magic Kingdom, this animatronic show has not been updated since it's opening in 1971 and is in DIRE need of a makeover.
From the stereotypical and sometimes inappropriate jokes made throughout the performance to the hokey and unrecognizable characters, this "attraction" is more akin to something you'd find at Chuck E Cheese than at a Disney Park.
It falls FAR short of the current Disney standard of entertainment and is HIGHLY skippable.
What To Ride Instead: Enchanted Tales With Belle
Instead of wasting your park time with the Country Bear Jamboree, head on over to Fantasyland and experience Enchanted Tales with Belle.
This beautifully executed attraction mixes some incredible animatronics with live action actors to fully immerse guests into the world of Beauty and the Beast.
Tom Sawyer Island
Tom Sawyer Island is one of those places that sounds great in theory: a little island to explore, complete with a cave, a fort, and tipsy barrel bridge, just like you'd read about in a Mark Twain novel.
But in reality, it's not very thrilling.
The island is only accessible by "raft," and wait times for those can get long during busy days.
Once you're there, it's really just a bunch of hiking around in the woods with a few highlights thrown in.
In the original ideas for Disney Parks, this must have seemed like a perfect fit. But as more and more attractions have been added to highlight Disney characters, this nod to American literature just doesn't seem to fit.
Yes, I know Disney released their own version of the Tom Sawyer story in the 70s (with an updated version in 2000), but it's such a little known film that it's just not appealing to most guests.
If you're looking for some shade and a space to unwind away from crowds where you kids can run off some energy, this might just be the place for you.
If you're looking to pack as much "Disney" into a day as possible, you can totally pass on Tom Sawyer Island.
What To Ride Instead: Swiss Family Robinson Treehouse
If you're looking for a little mini-adventure that honors literature, head on over to the Swiss Family Robinson Treehouse in Adventureland.
This cute recreation of the sets from the 1960 film is super fun to explore. You get the same sense of adventure without having to make the haul over to the island.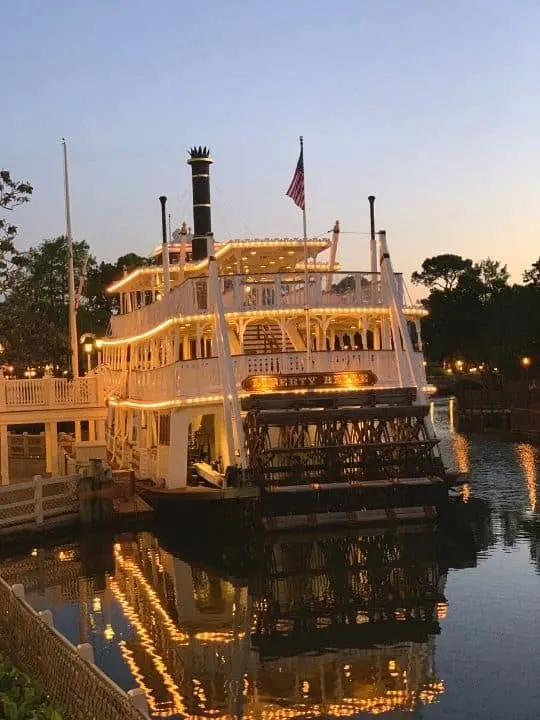 What Rides to Skip In Liberty Square
Liberty Square Riverboat
While seeing the Liberty Square Riverboat glide around Tom Sawyer Island is a beautiful site, it's definitely not on our "must ride" list.
This large paddle boat makes a leisurely journey in a complete circle. The sites you'll encounter along the way are nice, but definitely not awe-inspiring.
It's also another long ride, clocking in at 16 minutes.
If you're looking to make the most of your park time, don't hop on the Liberty Square Riverboat.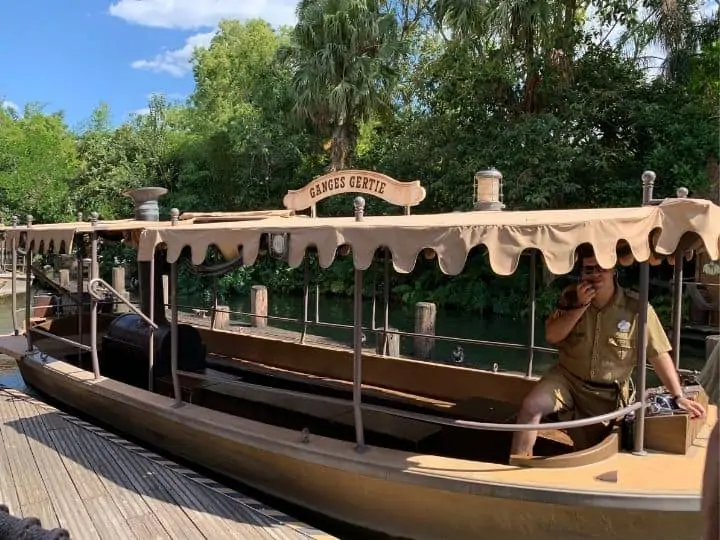 What To Ride Instead: The Jungle Cruise
Instead of the Liberty Square Riverboat, take a completely different kind of water ride on the Jungle Cruise.
A sarcastic captain will take you on a joke-filled jaunt into the "wild," where you'll see amazing sites like Switzer Falls (named after Dr. Falls) and "THE BACK SIDE OF WATER!!"
Hall of Presidents
Unless you're a history buff or really appreciate excellent animatronics, the Hall of Presidents is highly skippable.
While listening to replicas of presidents past recite famous speeches would be cool at a museum, it can be just plain boring when you're at Disney World.
The biggest draw for most visitors to this attraction is that it's a 23 minute long, air conditioned space to take a break right in the middle of the parks.
If you're planning to visit Epcot, you can get a great history lesson at the American Experience in the World Showcase.
If you're just looking to maximize your fun at the Magic Kingdom, walk on by the Hall of Presidents.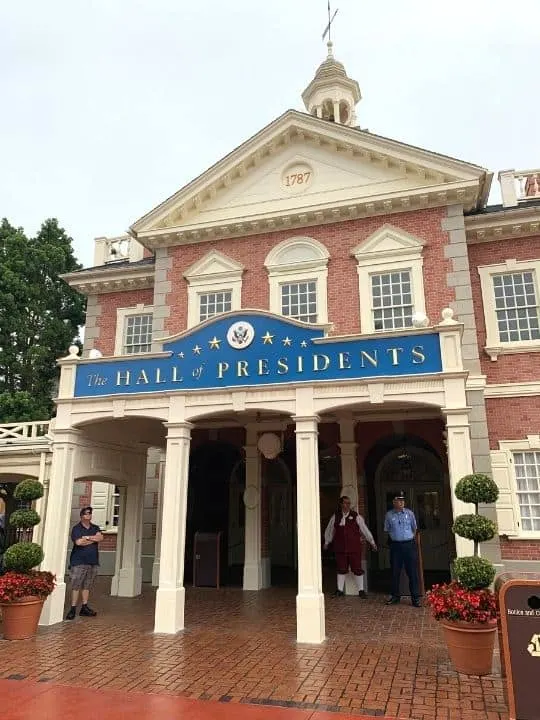 What To Ride Instead: Mickey's Philharmagic
If you want a space to sit in air conditioning and actually be entertained by some Disney magic, take a short walk over to Mickey's Philharmagic.
This highly underrated experience give guests an adorable 3D romp through iconic Disney films, all while following Donald Duck's wacky antics.
What Rides To Skip In Fantasyland
It's A Small World
Located in Fantasyland, It's A Small World is known as an absolute classic Disney ride.
Visitors are loaded onto boats and floated through scenes of small cartoon children singing about how we're all connected.
Each area features children dressed in traditional clothing from different parts of the world with the song arranged as you would find it in that country.
While many folks absolutely LOVE this ride for the nostalgia, we consider it a waste of time.
We will agree that the animatronics are adorable and the song is catchy, we find the ride to be highly repetitive and entirely too long.
Our kids get bored with it by the second chorus of the song, and are ready to jump out of the boat about halfway through the ride.
What To Ride Instead: Peter Pan's Flight
If you're looking for Disney nostalgia, you cannot beat Peter Pan's Flight.
Located just across the way from It's A Small World, Peter Pan's Flight gives you the charming music, the iconic characters, and a birds eye view of scenes from the movie.
It's simply magical.
What Rides To Skip In Tomorrowland
Carousel of Progress
The Carousel of Progress is one of the few rides left at Walt Disney himself helped design. As a fan of Disney History, I enjoy it, but for the general visitor to the Magic Kingdom, it's pretty outdated.
Guests are loaded into a revolving theater that moves them through different eras time, while a charming narrator tells of the technological revelations of the day.
Although it has one really catchy song (that you'll notice playing in different forms all throughout its home in Tomorrowland), I have to admit, it's just not relatable anymore.
Disney hasn't updated this ride in over 25 years, and the scenes depicting "modern times" are frankly laughable.
Plus, at 21 minutes long, this is one of the longest rides in the park!
What To Ride Instead: Prince Charming Regal Carousel
If you're looking for a truly beautiful revolving ride experience, head on over to the only actual carousel in the parks!
Prince Charming Regal Carousel is one of the most beautiful carousels in the world and gives you that classic theme park experience when you ride it.
Tomorrowland Speedway
Whoever named the Tomorrowland Speedway obviously didn't know what the word "speed" meant.
It seems as if this ride was supposed to be Disney World's version of a go-kart track, but something must have been lost in translation here.
Extremely loud and smelly, the cars are attached to the track with a guide system, so steering is basically pointless and passing is impossible.
If you get behind a guest who doesn't floor the gas pedal, it's going to be a long, slow ride.
While this attraction has some of the lowest height requirements at Disney Parks, it's not really worth the ride for any age.
What To Ride Instead: Mad Tea Party
If you're looking for a ride with some speed, change directions and head over to the Mad Tea Party.
These iconic spinning cups will really get you moving with no chance of getting stuck behind a slowpoke.
Tomorrowland Transit Authority PeopleMover
The name says it all with the PeopleMover. That's all it does. It moves people.
And it doesn't even move them from one point to another. It moves them back to where they started.
If you want a place to enjoy a breeze, and maybe take in the lights of Tomorrowland at night, then by all means, hop right on the PeopleMover.
If not, you can skip it.
What To Ride Instead: The Walt Disney World Railroad
If you want to really enjoy some Disney World transportation, head on over to one of the three stations located around the Magic Kingdom.
The Walt Disney World Railroad gets you around the park in style, and actually takes you somewhere new.
What Rides To Skip In Adventureland
The Enchanted Tiki Room
An original attraction of the Magic Kingdom, this is another animatronic show that goes on just a little too long.
The singing birds are nice and have kind of a throwback vibe to them, but they just aren't really exciting.
True Disney Parks fans will appreciate the history of this ride, but if you want to make the most of your one and only day at Magic Kingdom, you can forego visiting this one.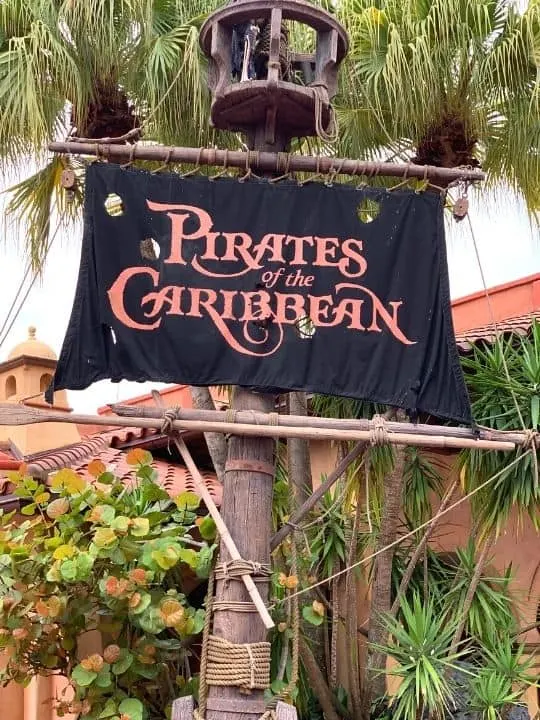 What To Ride Instead: Pirates of The Caribbean
If you're looking for a classic Disney experience in Adventureland, you can't go wrong with the Pirates of the Caribbean.
This boat voyage through the world of pirates and scallywags is so much fun. You'll be singing "Yo ho, yo ho, a pirate's life for me" for the rest of the day once you step off the attraction.
Magic Carpets of Aladdin
The Magic Carpets of Aladdin is just Adventureland's version of Dumbo the Flying Elephant.
It seems like Disney World rehashed this idea in several iterations all over the Magic Kingdom (I'm looking at you, Astro Orbiter!)
It's literally just a vehicle that lifts you up and in a circle. You can kinda control how high it goes, but it's pretty limited and definitely not very thrilling.
What To Ride Instead: Dumbo the Flying Elephant
If you want a circular ariel ride, just go for the original and ride Dumbo the Flying Elephant.
You get the exact same experience, but you also get a fantastic queue set up AND a great photo opp!
Do You Agree?
I know not everyone will agree with this list, and we *might* be offending someone by including their favorite as "skippable."
Please know that this is all just opinions, and we still absolutely LOVE Disney World.
We wouldn't go there so often if we didn't think it was absolutely worth our time.
Do you have some rides at the Magic Kingdom that you'd rather skip? Tell us in the comments!
Which Rides to Skip at Magic Kingdom (and What To Ride Instead!)