Single rider lines at Disney World are a great alternative to the traditional standy-by queue.
One of the biggest complaints I hear about Disney World is that the lines can get so incredibly long. It's not uncommon for Disney's most popular rides to have two to three hour wait times during peak seasons.
One solution to this problem that lots of people aren't familiar with are single rider lines.
This guide will help you understand everything you need to know about how single rider lines work, what rides they're available on, and if they're actually worth your time.
What is a Single Rider Line?
The term "single rider line" at Disney World refers to an additional queue option for some of the park's most popular rides.
Guests who choose the single rider line instead of the regular queue are directed one at a time by Disney World cast members to fill an empty seat on designated rides.
By filling empty seats on rides, Disney World is able to send the maximum number of people through their most popular attractions, shortening the wait times for everyone.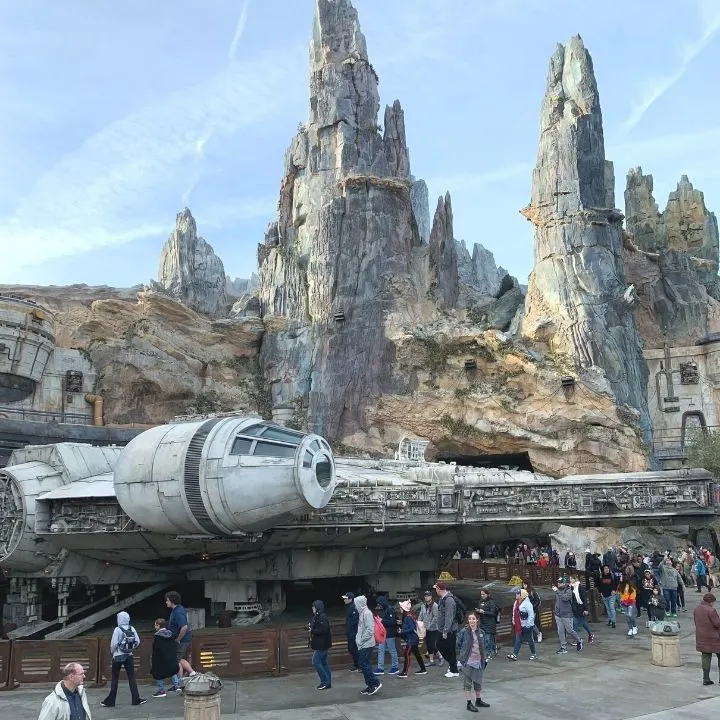 Which Rides At Disney World Have Single Rider Lines?
The single rider line is offered on a surprisingly few number of rides in Disney World.
There are only four rides that officially offer them: two in Hollywood studios, one in Epcot, and one in Animal Kingdom.
Single Rider Lines in Hollywood Studios
At Hollywood Studios, the single rider line operates on two of the most popular rides in the park.
The first one is found on Rock'n' Roller Coaster, just off Sunset Boulevard.
This high-speed, indoor roller coaster takes guests through a crazy adventure in the dark set to the tunes of Aeorsmith.
The other one in Hollywood Studios is found on Millennium Falcon Smugglers Run.
Millenium Falcon: Smugglers Run is one of the most in demand rides in all of Disney Parks.
Located in the Star Wars: Galaxy's Edge area of the park, this ride lets visitors join the crew of this iconic ship, and go on a run to nab some goods for the Resistance.
Single Rider Line in Animal Kingdom
The one and only ride in Animal Kingdom that features a single rider line is Expedition Everest.
This ride has been wildly popular in the parks since it opened.
Adventurous guests take a tiny train on a wild ride in search of the elusive Yeti on Mount Everest.
This single rider line can be a little harder to spot, since it is located to the left hand side of the building and not directly next to
Single Rider Line at Epcot
As with Animal Kingdom, Epcot only offers one single rider line in the entire park.
That Single Rider Line can be found on Test Track.
Test track takes visitors through the process of designing and testing their own cars. From the look to the specifications, guests get to digitally pick it all as part of the queue.
During the actual ride, guests put their cars through their paces during some challenging obstacles.
Guests who choose the single rider line skip most of the design process and just hop on when a vehicle has a spare seat.
If you want the full experience on Test Track, it's best to skip the single rider line the first time out.
Single Rider Line at Magic Kingdom
Surprisingly, there are no single rider lines at the Magic Kingdom.
While rides like Seven Dwarfs Mine Train and Space Mountain could benefit from having a Single Rider Line, Disney just doesn't offer them at this park.
Unofficial Single Rider Lines
There are a few rides that have what we like to call an "unofficial single rider lines".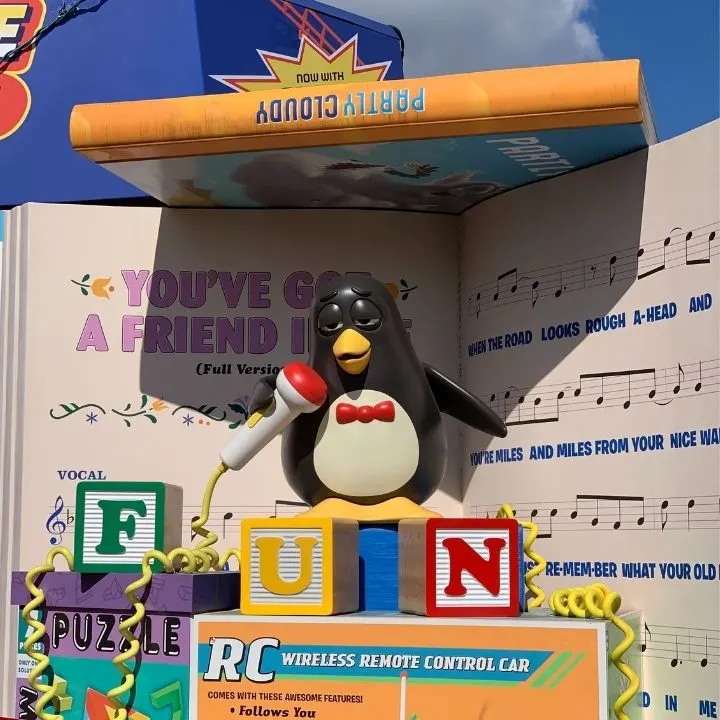 These are rides that frequently pull single riders out of the regular standby line, and move them up to fill space.
These rides include Soarin' at Epcot, Flight of Passage at Animal Kingdom, Slinky Dog Dash at Hollywood Studios, plus Big Thunder Mountain Railroad and Space Mountain at Magic Kingdom.
While you can't count on this option, you can keep your ears perked when in the standby queue to make your wait a little shorter.
Are Single Rider Lines At Disney World Really Shorter?
This answer to this question is tricky. Sometimes the lines are a lot shorter, and sometimes they are about the same or even longer than the regular line.
The posted times for the official single rider lines at Disney World are frequently a lot shorter than the wait times for the regular stand-by queue, but those times can be deceiving.
Wait times for single rider lines are entirely dependent upon the size of the groups coming through the regular queue.
If the number of folks in these groups lines up with the number of people who fit on each ride, then Cast Members have no need to pull anyone from the single rider line to fill up space.
The best way to get an idea of the length of the wait time on the single rider line is to as a Cast Member at the entrance to the ride. They usually have an idea of how fast that line is moving.
Should You Use The Single Rider LIne?
Single rider lines at Disney World can potentially save you a lot of time, but there are some important things to consider before you pull the trigger and get in line.
Here are a few questions to ask yourself that will help determine whether or not single rider lines are going to be worth your time:
Will I mind being separated from my group?
Am I ok with being seated next to a total stranger on a ride?
Do I have a way to connect back up with my group when the ride is over?
Does the wait time seem significantly shorter than regular queue wait time?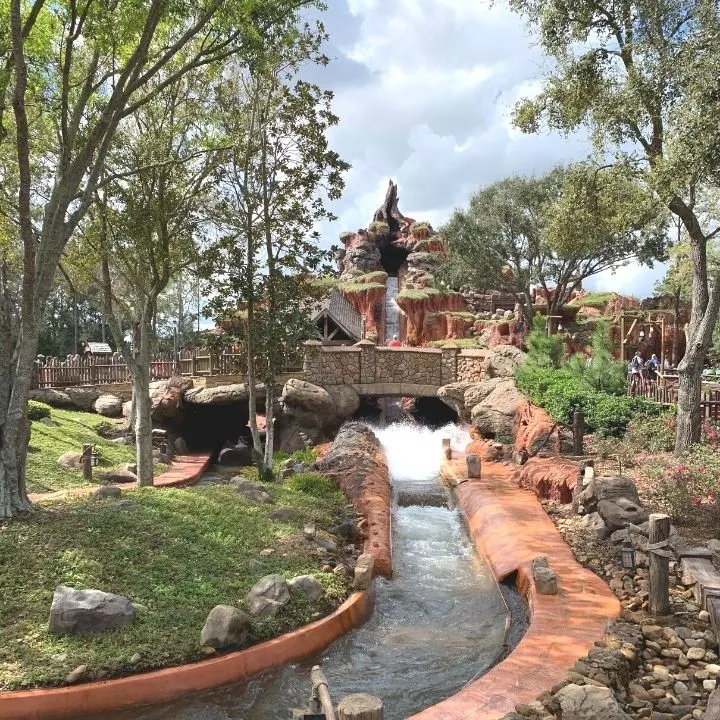 Should Kids Use The Single Rider Line?
While Disney World doesn't officially have a published rule on this option, in my personal opinion, children under the age of 12 should never use single rider lines.
Younger children just aren't ready to manage waiting in line alone or being separated for their groups at the end of the ride.
A better option for families is the Disney Rider Switch program that allows adults to alternate riding attractions by not making you wait in line twice.
Should Groups Use The Single Rider Line?
Groups should only use the single rider line if they are alright with being split up for the experience.
Part of the fun of visiting Disney World is experiencing the attractions with the people you love. By using the single rider line, you'll rob yourself of that experience.
I would only recommend the single rider line to groups of adults who are not first time visitors.
Are Single Rider Lines Always Open?
Single rider lines are operated on a needs based system.
If the queue for a ride is short, the single rider line will likely not be opened.
It all really depends on how busy the parks are.
Single Rider vs. Disney Genie+ & Lightning Lanes
Should you use the single rider line instead of Disney Genie+?
If you purchase the Disney Genie+ add on to your Disney World ticket and you're able to get Lightning Lane passes for the ride, definitely go with the Lightning Lane.
Lightning Lane wait times will always be minimal compared to any type of standby queue.
If you are unable to get a Lightning Lane pass, the single rider option may be a good choice for you.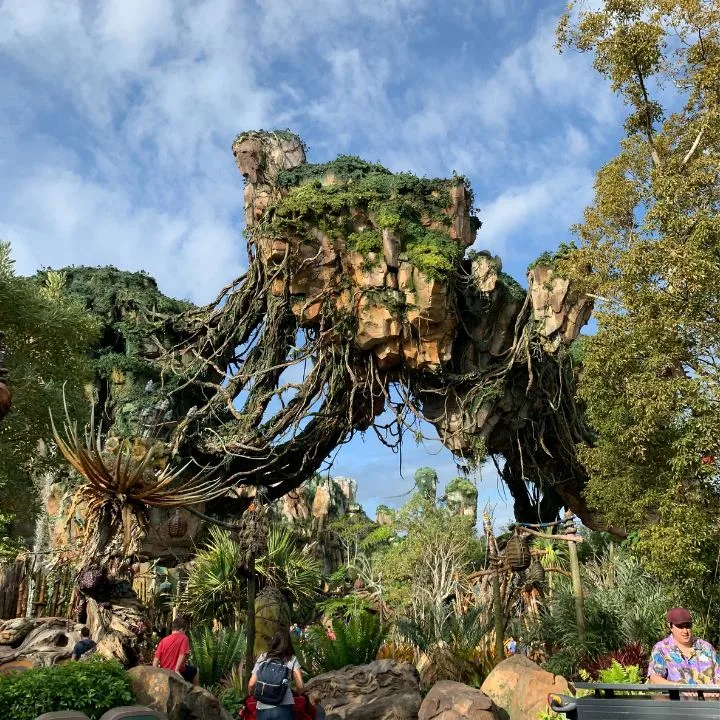 Is There Anything I'll Miss Out On If I Use The Single Rider Line?
Yes, there are some things you'll miss out on if you use the single rider line.
As we mentioned before, guests will not get to personalize cars if they choose the Test Track single rider line.
In addition, guests who use the other single rider lines will also not get to see the elaborate theming and interactive queues that have been designed by Imagineers.
For example, the standby line for Millenium Falcon: Smugglers Run in Hollywood Studios takes you through some very elaborate Star Wars themed rooms and gives you look at the ship from different angles.
Riders in the standy-by queue only see blank walls and a staircase.
You also will not get a choice on where you sit during a ride.
Again on Smuggler's Run, riders will not get to choose which role they fill in the ride, and will mostly likely be relegated to engineer.
Single Rider Lines at Disney World Summed Up
Using the single rider lines at Disney World is one of the top "hacks" for getting shorter waits in the parks.
But be sure to keep in mind the issues we've discussed before you bank on using them.
Want to ride Disney World's most popular attraction? Learn How To Get A Boarding Pass for Rise Of The Resistance.
Need the best deals on Official Disney Parks Merchandise? Find out all about the Disney Character Warehouse.
Single Rider Lines at Disney World – The Ultimate Guide