Did you know you can rent DVC points at Walt Disney World? The process can save you a ton of money on deluxe resort stays and is a lot easier to accomplish than you might think.
Disney World Deluxe Resorts are absolutely amazing, but they also come with an amazingly high price tag. Members of the Disney Vacation Club are able to stay in these fabulous accommodations at a much lower rate than you'll find on the Walt Disney World website.
But you don't have to join to get some of those same great rates! You can simply rent DVC points.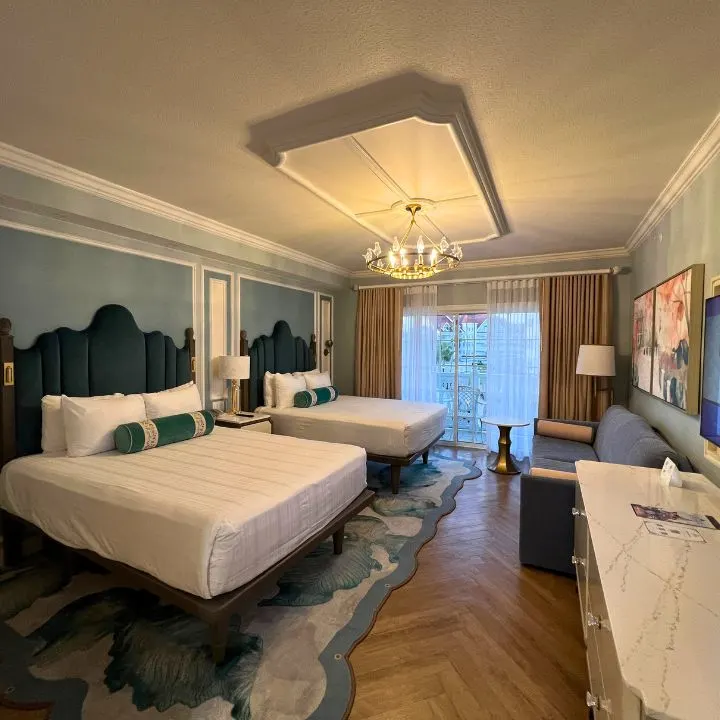 We recently stayed in a room at The Villas at Disney's Grand Floridian Resort and Spa using rented DVC points. We're happy to walk you through our experience renting DVC points.
Links in this post may be affiliate links, which means I may earn a commission if you make a purchase from any of them, at no additional cost to you. You can find out more information by reading my full disclaimer.
What is DVC at Disney World?
The initials DVC stand for Disney Vacation Club, which is Walt Disney World's equivalent of a timeshare program.
While your standard timeshare programs usually get a bad rap, the Disney Vacation Club is well known for having fantastic accommodations and great perks, with owners reporting high satisfaction rates with their purchase.
Disney uses a points system to allocate how much time an owner is entitled to at a Disney Resort. DVC owners are entitled to a certain number of points per year based on the contracted amount they agreed to purchase.
Owners then use their points to book time at designated DVC Resorts around the world, making it a flexible way to utilize your Disney vacation dollars.
While the Disney Vacation Club is a great program, ownership is quite a commitment, locking you into paying for time at a Disney Resort for years to come.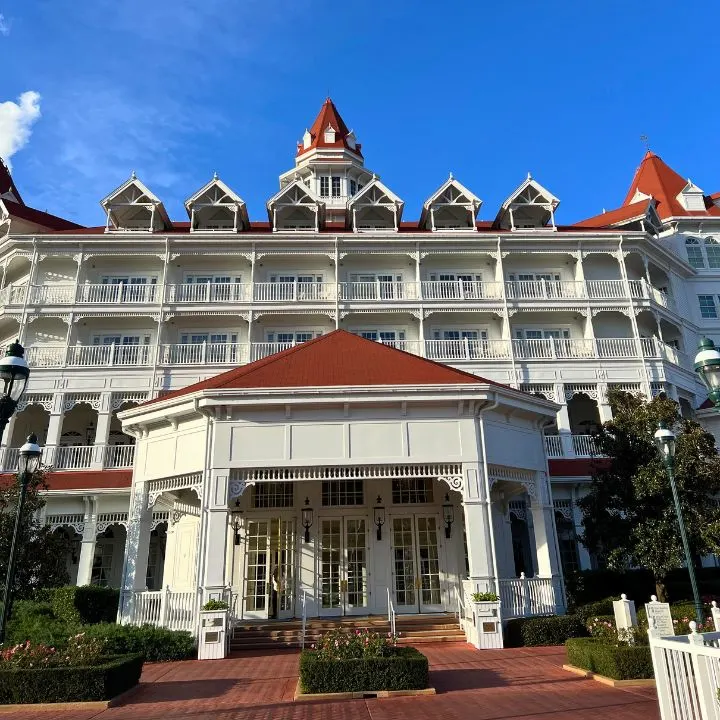 Some owners find that they can't always use all their points before the expire, or don't have the desire to go to a Disney Resort during the year. That's when the DVC rental process comes in handy.
Owners can "rent out" their DVC points to non DVC members, allowing them access to high end resort properties at cheaper rates than they would get booking the same property directly from Walt Disney World.
How Does Renting DVC Points Work?
The basic concept of renting DVC points is actually quite simple.
A DVC owner will use their points to make a reservation in a renter's name at a DVC property in exchange for a predetermined price per DVC point.
All arrangements must be made through the DVC owner, and even any changes or amendments to the reservation must go through them.
While this may seem like a bit of a hassle, it can be totally worth saving some big bucks on your accomodations at Walt Disney World.
Can I Rent DVC Points?
Yes, anyone can rent DVC points and there are a couple of ways to go about securing them.
One way is to rent DVC points privately from an individual owner. There are plenty of Facebook groups and message boards out there where DVC owners will list their points for rent.
But this can be risky, since it can be hard to confirm that the person actually is a Disney Vacation Club member. While it's very few and far between that these sorts of swindles happen, there are usually no safeguards on these message boards to keep renters from getting scammed.
The safest and most convenient way to rent DVC points is from a reputable broker. We'll share info on our favorites a little further down in the post.
Of course if you have a friend that's a DVC owner willing to rent you their points, you can always go that route. But if you don't have a DVC friend, it's easiest to just use a broker.
Why Should I Rent DVC Points?
Renting DVC points is a great way to stay at a Deluxe Walt Disney World Resort for way less than the rack rate for the same rooms. Usually it's even significantly less than any discounted rates that Disney is offering for the same level of rooms.
Let's say you want to stay for a week in early September in a studio room at Disney's BoardWalk Villas and you decide to rent DVC points. This visit will require 58 DVC points.
You agree with the owner to pay $20 per point, which would make the total cost for renting the points $1,160. If you were to book the same type of room during that same week directly from Walt Disney World, you'd pay $3,492. That's a savings of 67%!!
DVC rooms are usually bigger than your standard hotel room and offer more amenities. You can easily book suites with multiple bedrooms, and almost all rooms have a kitchenette, if not a full kitchen. All rooms have at least a microwave, which is not a standard amenity in rooms on Disney World property.
Utilizing the kitchen of a DVC room can save a ton of money on food during your vacation. Simply just eating breakfast in your room can save hundreds during your stay.
DVC guests also have access to free laundry rooms and some larger accomodations even have washers and dryers available inside the unit. This can be a huge benefit, especially if you're planning a longer vacation at Walt Disney World.
Renting DVC points is also a great way to preview the accommodations that are part of the DVC Program before you join. If you've ever considered joining, this can be sort of a "try before you buy" situation.
Which Resorts Can I Rent DVC Points For?
You can rent point for any participating DVC resort, including those located outside of Walt Disney World.
DVC Resorts:
Disney's Animal Kingdom Villas (Jambo House and Kidani Village)
Bay Lake Tower (located at Disney's Contemporary Resort)
Disney's Beach Club Villas
Disney's BoardWalk Villas
Boulder Ridge Villas at Disney's Wilderness Lodge
Copper Creek's & Cabins at Disney's Wilderness Lodge
The Villas at Disney's Grand Floridian Resort & Spa
Disney's Old Key West
Disney's Polynesian Village & Bungalows
Disney's Riviera Resort
Disney's Saratoga Springs Resort & Spa
DVC Resorts Outside of Disney World
The Villas at Disney's Grand Californian Hotel in Anaheim, California
Disney's Hilton Head Island Resort in South Carolina
Disney's Vero Beach Resort in Florida
Aulani, Disney Vacation Club Villas in Ko Olina, Hawaii
Are All DVC Resorts Created Equal?
While all rooms at Disney Vacation Club Resorts are considered to be deluxe level, keep in mind that not all resorts have the same amenities, and that some resorts have a much higher demand than others.
For example, let's compare Saratoga Springs Resort & Spa with Disney's Grand Floridian Resort. DVC rooms at the Grand Floridian fill up much faster than Saratoga Springs, and you'll pay a higher rate for them. It's not that the rooms themselves are essentially that much better, but the location and transportation options are.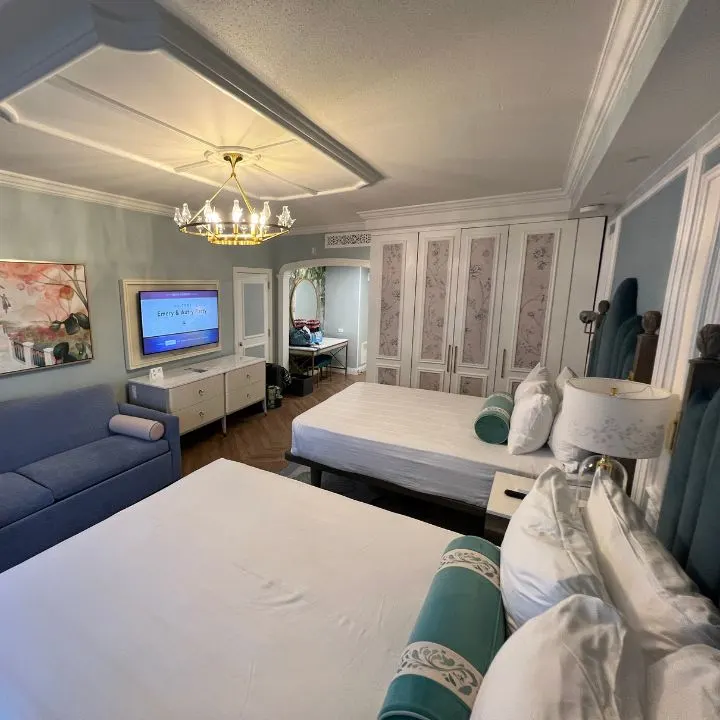 Saratoga Springs offers only bus service to the parks, but is walkable to Disney Springs. The Grand Floridian is located on the monorail, giving you easy access to both the Magic Kingdom and Epcot. Plus, you can see the Magic Kingdom fireworks and the Electrical Water Pageant easily from the Grand Floridian.
Where Can I Rent DVC Points?
There are several dealers out there, but only two I can confidently recommend. Both David's DVC Rentals and the DVC Rental Store have been serving as DVC rental brokers for quite some time and both have good reputations.
Both brokers offer access to the exact same properties at Walt Disney World and have good customer service. The main difference between the two agencies comes down to prices and cancellation policies.
While you'll find the prices from David's DVC Rentals to be lower than those of the DVC Rental Store, David's DVC Rentals has a zero refund cancellation policy and requires complete payment upfront.
This means that if you rent from David's and for some reason cannot take your trip, the will NOT refund any of your money. They recommend purchasing travel insurance (which is what I do) to cover the costs if you cannot go on your trip.
DVC Rental Store offers a little bit more wiggle room for it's clients. They offer their Stress Free Cancellation Policy, which will give your credits towards another visit within two years of your original reservation (with some terms and conditions, of course).
DVC Rental Store also does not require the full amount of your balance to be paid up front. After an initial deposit, the balance is due 75 days before you check in to your resort at Walt Disney World.
When we began the DVC rental process, we started reservations with both companies. David's DVC Rentals just happened to fill our request first, so we went with them.
Booking DVC Rentals
The DVC Rental process doesn't quite work the same way as booking a hotel room does. You can't just hop on a website or make a phone call to book your stay. It's a bit more complicated than that.
Disney Vacation Club Rental properties can only be booked by DVC Owners. While owners are allowed to rent out their points for others to use, each room reservation must be made by a member of the Disney Vacation Club.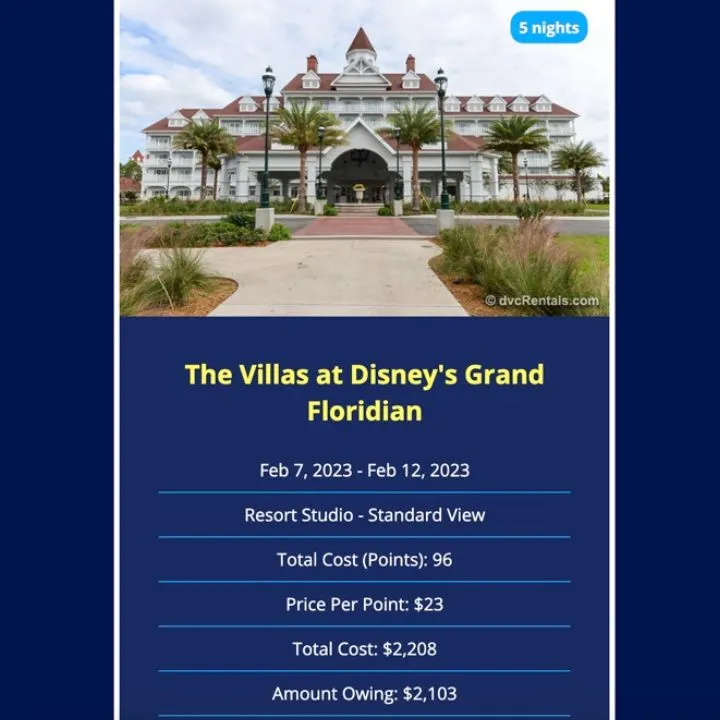 If you're using a DVC Broker like David's or the DVC Rental Store, the beginning of the process is pretty much the same.
The first step is to submit a request for a booking. The request will include the dates of travel, the resort you want, the type of room you need, information about everyone traveling with you, and a deposit.
With this information, the DVC broker will then look through their list of owners who have the appropriate points to make your reservation.
When an owner with appropriate available points is found, you will be notified via email.
This is where the process differs between David's DVC Rentals and The DVC Store.
For David's DVC Rentals, you then sign your contract and submit payment in full.
For DVC Rental Store, you sign your contract and submit 25% of the total cost of your stay, with the remaining balance due 75 days before you check in.
You'll be notified once your reservation is made, and then you're free to link your stay in your My Disney Experience app.
Keep in mind that when you rent DVC points, you are ONLY booking your accommodations. DVC brokers like David's or DVC Rental Store DO NOT book park tickets or make park reservations for you. You must do that separately.
You can buy park tickets directly from Disney World, or if you're looking to save even more money on your vacation, you can purchase discounted tickets from Undercover Tourist.
Once you have valid tickets, don't forget to make park reservations for which Walt Disney World park you want to visit on each day to make sure you'll have access.
Now when the big day comes, you simply check into your hotel the exact same way you would with a regular reservation, even using mobile check in through the My Disney Experience app.
Perks Of Staying In A DVC Resort
In addition to staying in some of the nicest rooms on Disney property, staying at a DVC resort comes with some extra perks that can make renting DVC points worth the hassle.
As with staying at any other Disney World Resort Hotel, guests at DVC resorts enjoy early entry into the theme parks. Guests of Walt Disney World Hotels can enter the parks 30 minutes before official opening time every day, allowing them the chance to ride some of the best attractions before the lines get long.
Guests also enjoy access to free transportation to, from and between Disney Parks when they stay at a Walt Disney World Resort.
In addition to this, guests of Deluxe Disney Hotels (which all of the DVC Resorts are) get to participate in Extended Evening Hours on select dates in select parks. This means DVC guests get extra access to attractions after the park closes to the public on certain nights, meaning lower crowds and hours more fun.
Important Things To Know
If you're heart is set on staying at a certain resort, especially during peak seasons like summer, spring break, or Christmas, it's recommended that you make your reservation 11 months before your check in date.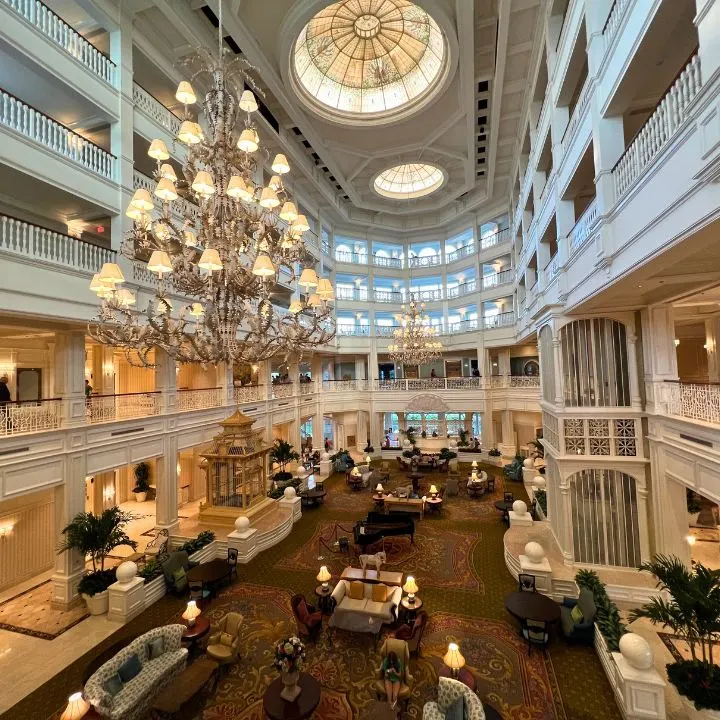 I know that seems REALLY early, but DVC rooms fill up fast, and the demand is especially high during peak seasons.
It's also worth noting that any changes that need to be made to your reservation (for example changing names of guests staying in the room) must be done by the DVC owner. You'll want to contact your DVC broker if you have anything of this sort that needs to be handled before check in.
Once in a while Walt Disney World does host special events for DVC members, but unfortunately rental clients cannot take advantage of those. They're for DVC members only.
How To Save Even More On DVC Rentals
If you're flexible with your dates, sometimes you can scoop up an even better deal on DVC points by booking a dedicated reservation.
This means an owner has already made a reservation at a certain resort for certain dates and is just unable to use it. With this situation, the reservation will sometimes be discounted even further, sometimes even as low as $11 per point. The closer to the check in date, the more discounted these reservations are likely to be.
These reservations are already set in stone and cannot be modified in any way.
David's DVC Rentals calls them Dedicated Reservations for Rent. DVC Rental Store calls them Confirmed Reservations.
The Downside of Booking DVC Points
While renting DVC points may seem like the ideal way to stay in luxury for cheap, there are some drawbacks to consider.
Payment, Availability and Modifications
One of the biggest drawbacks is that you have to book and pay in full for your accommodations so much more in advance than you do with just booking straight through a Walt Disney World. This can be problematic for some people, since in demand properties book up quickly and some folks are not able to commit to dates as far out as 11 months before.
It can also be very difficult to make amendments to your dates. We found ourselves needing to shift our dates about 4 months before our trip, but were unable to do so since everything was booked up. It all worked out for us in the end, but doing this through a Walt Disney World travel agent would not have been a problem whatsoever.
As I mentioned before, David's DVC Rentals requires full payment upfront and the DVC Rental Store requires it 75 days before you check in. If you book directly with Disney World or through an authorized Disney Travel Agent, full payment will not be due until 30 days before you travel.
Booking direct with Disney also has a better refund policy. You can make changes or cancel your trip with zero penalties up to 30 days before your trip. Reservations cancelled within the 30 day window have a $200 cancellation fee assessed, which is still pretty reasonable. But if you cancel your reservation the day before your check in, you will be charged the full amount.
Please understand that these policies only apply to hotel stays, and park tickets are another matter all together. Walt Disney World park tickets are non-refundable and non-transferable, but they can be modified if your plans change.
Another downside is the lack of control you have over your reservations. Since DVC accommodations can only be booked or modified by DVC owners, you are at the mercy of someone else to make changes or adjustments to your reservations. And as I noted before, sometimes changes just aren't possible.
Different Services
Many people also don't realize that housekeeping services are not the same for DVC rentals. Since these accommodations are in a villa and not a hotel room, the are treated different. Housekeeping does not come daily, but only every 3rd day. This means for the average stay at Disney World, housekeeping (or "mousekeeping" as it's affectionately known in the parks) will only come once. They will take the trash and bring you towels and supplies if requested, but they won't be changing linens or cleaning bathrooms daily.
Another drawback to renting DVC points is that your Walt Disney World park tickets must be booked separately (unless you have an annual pass). Those great package deals you can get when you book your room and tickets together through Disney World are not available to those booking DVC points. You'll have to book park tickets separately.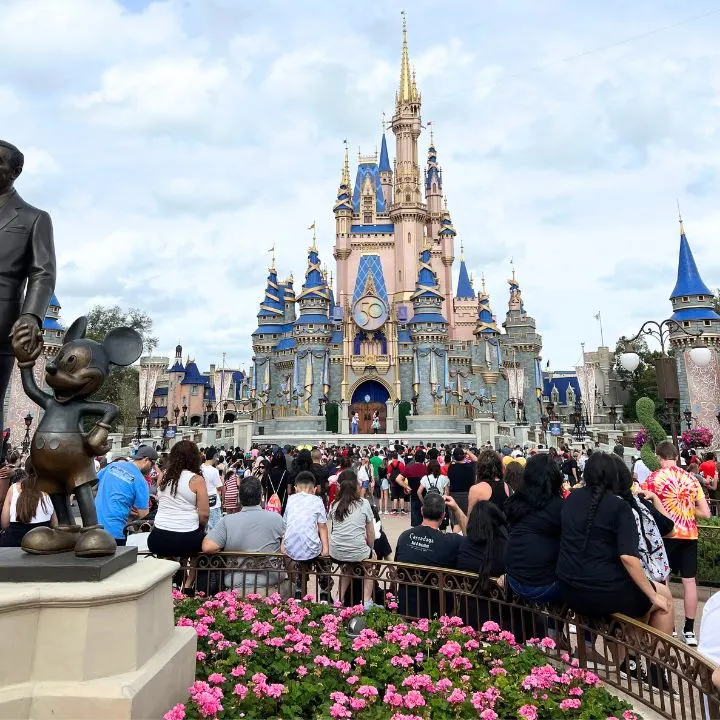 You can book your tickets directly through Walt Disney World, or you can save a little more money and book them through UndercoverTourist.com. Undercover Tourist is the only reputable dealer of discounted Disney Park tickets that I have come across that I have found to be reliable and trustworthy.
While it's inconvenient, linking your park tickets to your reservations in your My Disney Experience app is relatively easy to do.
Timing is also an issue with booking DVC points. In order to score a really in demand reservation, they have to be booked very early. You can book DVC reservations as early as 11 months out, and some of the more popular DVC resorts like the Polynesian or the Grand Floridian fill up very quickly. It can be very hard to find last minute DVC rentals.
Cheapest Option?
Even with all the discounts available through renting DVC points, using this method for a resort stay on Walt Disney World property is probably not the cheapest option available.
Staying at a value resort is usually still even less expensive than any DVC rental you may come across. With rates for a standard room at the least expensive resort ranging from $100 to $200 per night depending on the season, these rooms can still get you some of the perks of staying on property without the high price tag.
If you are planning to be at the parks as much as possible and only be in your room to sleep and shower, then a value resort might be a better option for you.
But if you plan to hang out at your resort and enjoy pool, restaurants, and other amenities, you can usually find a DVC rental at a deluxe resort for the same price, and sometimes even less, than you would pay to stay at a moderate resort.
Our Final Verdict on DVC Rentals
Renting DVC points can be a great way to save a lot of money on deluxe resort stays at Walt Disney World. But it may not be the right choice for everyone. It's important to weight the pros and cons in the light of your own personal priorities for your vacation.
We really enjoyed our stay at the Grand Floridian Resort and Spa, and definitely plan to rent DVC points again in the future, but I don't think we'll be doing it for every single trip we take there.
Looking for other ways to save money while you're at Walt Disney World? Check out this post to Save Time and Money At Disney World or this one on how to save on official Disney Parks merchandise!