Today's post is dedicated to all things Starbucks at Universal Studios.
Finding Starbucks Coffee is a travel essential for those of us who love our daily coffee fix. If you're planning a trip to Universal Studios Florida, the good news is you'll be able to find all your favorite Starbucks beverages right inside the parks!
Just like we did with Starbucks at Disney World, we've gathered all the information you'll need to know about Starbucks at Universal Studios Orlando right here, including exactly where you can find your favorite java drinks in Islands Of Adventure and CityWalk.
Where to Find Starbucks at Universal Studios Orlando
Just like they do at Disney World, Starbucks has done an amazing job of making their in park stores blend seamlessly into the landscape of Universal Orlando.
While the theming of these buildings adds to the atmosphere of the parks, it can sometimes be hard to find a Starbucks within Universal if you don't know where to look.
Here's exactly where you can find Starbucks Coffee within each area of Universal Orlando:
Starbucks in Universal Studios
In Universal Orlando's flagship park, the Starbucks location not located where you think it would be. I would have expected it to be located on one of the main entrance thoroughfares, but it's not.
Starbucks in Universal Studios is actually located in the New York area of the park, on the corner of 5th Avenue and South Street, right along the edge of the lake.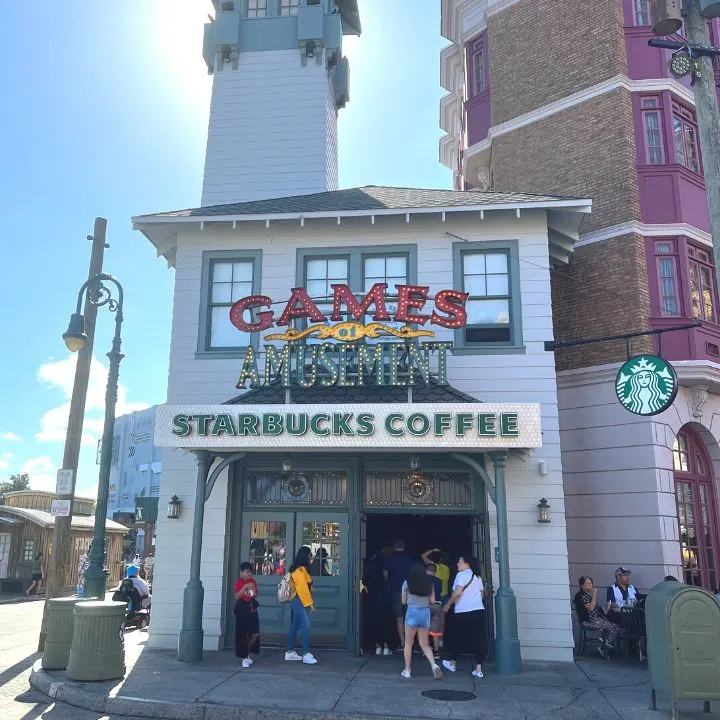 The building is designed to look like a Coney Island Style attraction and has a giant light-up sign that reads "Games & Amusements" right above the Starbucks logo.
This location is open during regular park operating hours and offers your standard menu of Starbucks fare, like pastries, sandwiches, snacks, drinks, and of course, coffee.
Starbucks at Universal's Islands of Adventure
The Islands of Adventure Starbucks location is much easier to find in our opinion, although the signage isn't as obvious as it is at Universal Studios.
You'll find the Starbucks in Islands of Adventure located in the Port of Entry area. As you walk into the theme park from the main entrance, before you ever hit an attraction, the Starbucks location will be on your left.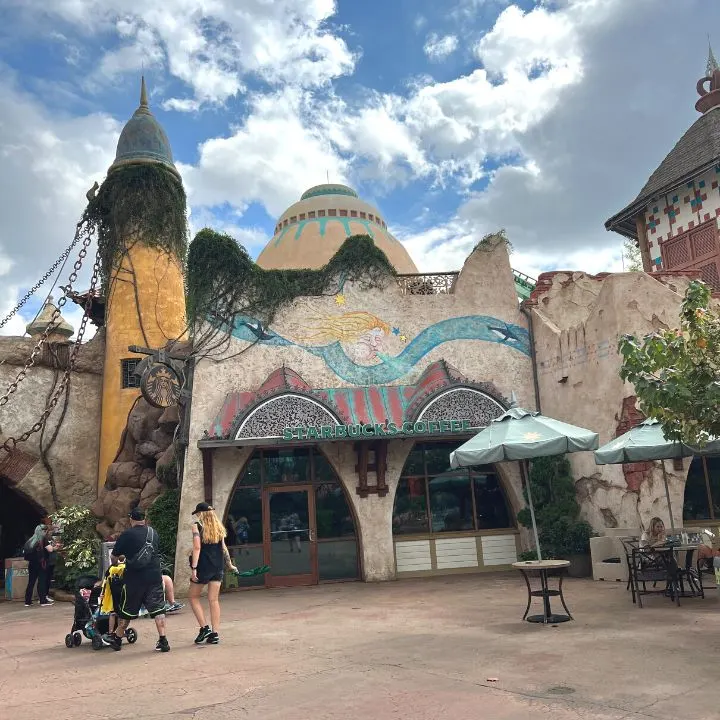 It's in a rather nondescript building attached to a yellow tower-like structure. There's a small mural on the top of the building that sort of obscures the Starbucks logo if you aren't looking closely for it.
Fortunately, Universal seems to recognize this problem and frequently puts out these smaller Starbucks signs to help you locate the store.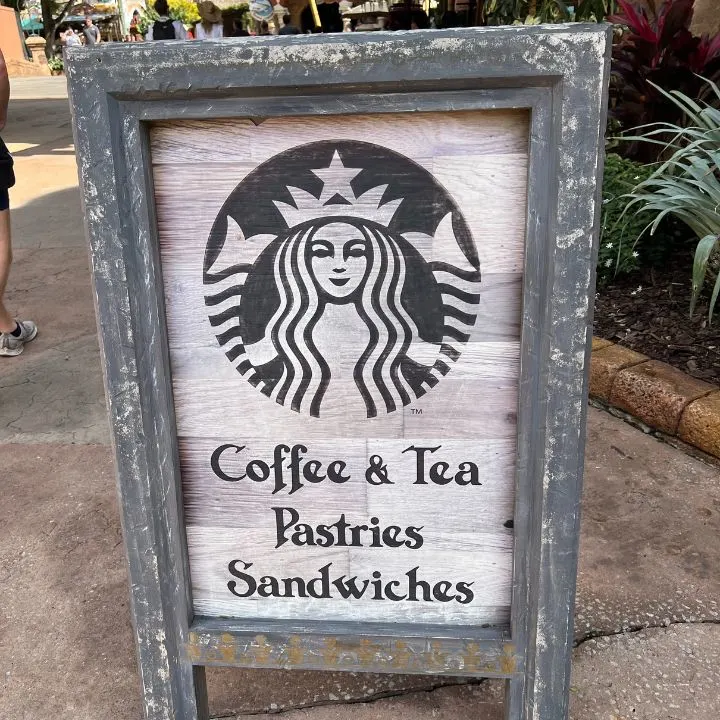 This location is also open during regular park hours and offers the regular menu of a Starbucks location.
Starbucks at Universal CityWalk
The Universal CityWalk location of Starbucks is a fairly easy to find as well.
This location is situation on the first floor of the main walkway from the parking structures. You'll notice it on the left hand side as you walk into the area.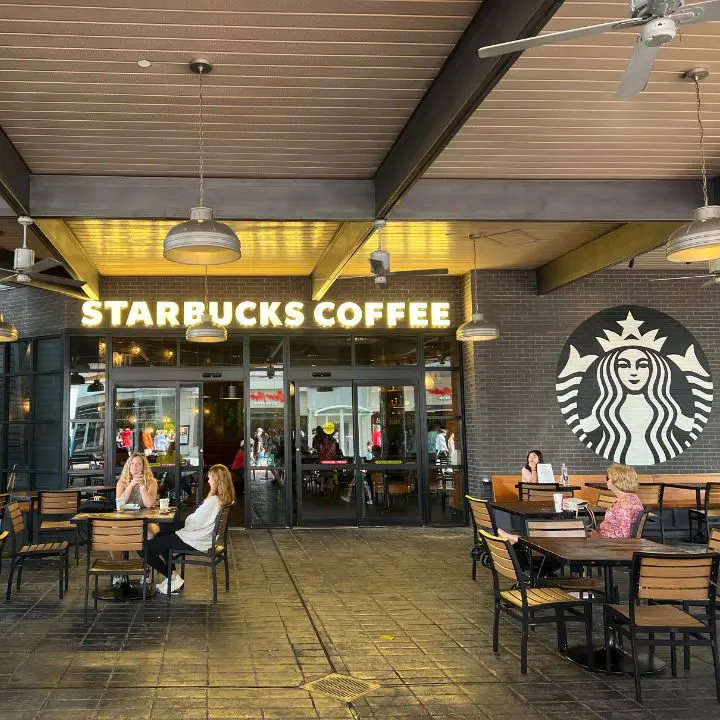 This location follows the schedule of CityWalk's open hours.
Starbucks at Universal's Volcano Bay
Unfortunately, there is no Starbucks at Volcano Bay. But if you're really desperate for that specific coffee fix, there is a full service Starbucks location inside Universal's Cabana Bay Beach Resort which is easily within walking distance of the water park.
Can You Use the Universal Dining Plan at Starbucks In The Parks?
According to Univeral's website, you can use your snack credits at all three Starbucks at Universal Studios.
Do you always grab Starbucks when you visit a theme park? Let us know in the comments!
Where to Find Starbucks at Universal Studios