In today's post, I'm going to share with you what we think are the best board games for teens!
We play a lot of board games in our house, especially these days when we're home SO much!
When my kids were little, we started out with the basics, like Candyland and Chutes & Ladders. But of course, they quickly outgrew those options.
In recent years, my teens have graduated to more sophisticated games, and frankly, I couldn't be happier about it.
Most of their world revolving around screens these days and the effects of too much screen time of that aren't always good.
It's always great to have something for them to do that gets them away from their devices for a while.
We've found that the best board games for teens run the gamut from strategy to silliness.
Some of these games combine expert level skill with juvenile level jokes, which we've found to be a perfect mix!
We love playing these board games with our teens. Our teens love playing these board games with their friends.
And sometimes, albeit rarely, they're cool with us playing the games with them AND their friends.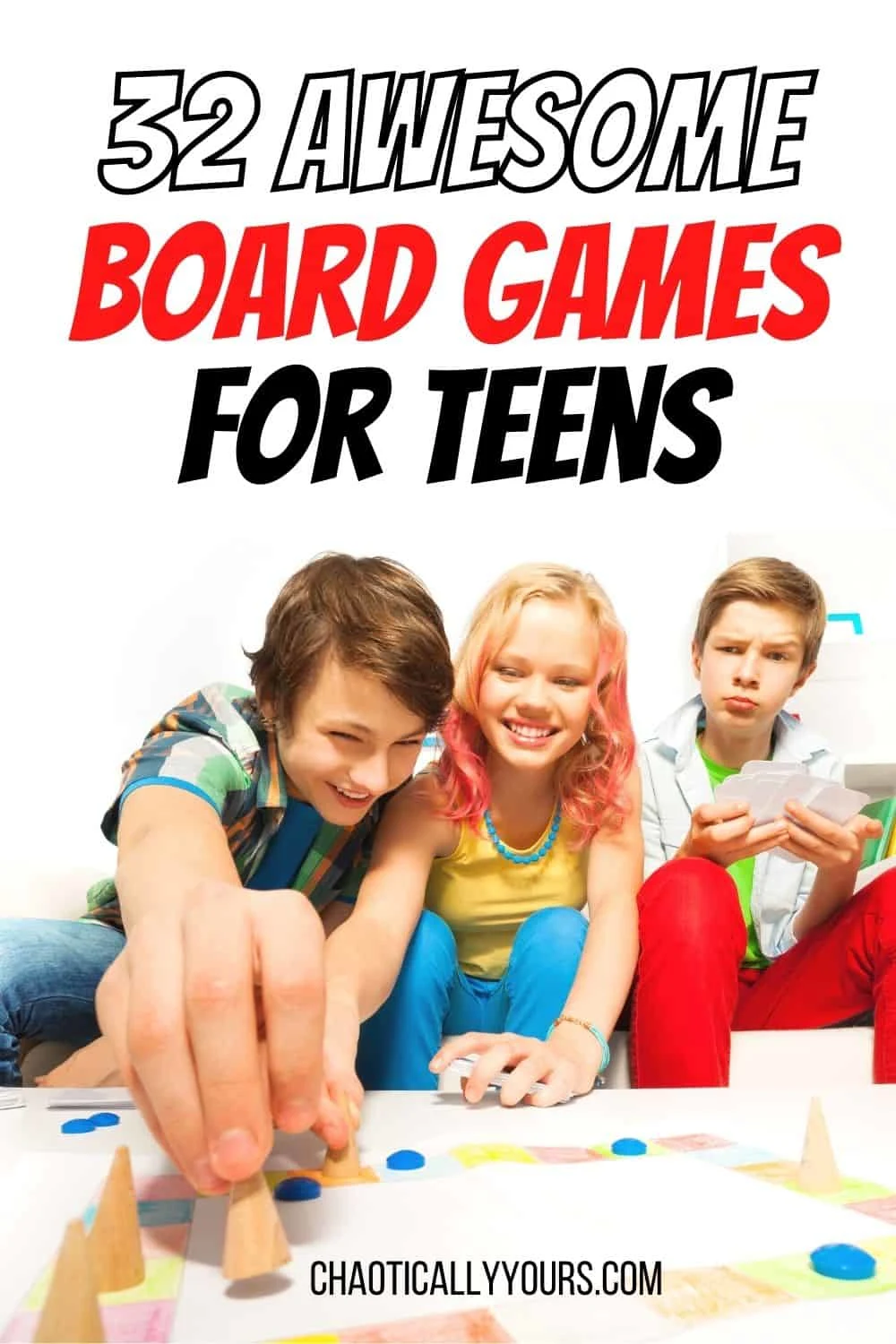 In addition to getting them away from screens, playing board games together as a family helps us stay connected.
It may seem like a small thing, but having a game night a couple times a month gets us all in the same room, talking to one another.
It's these smaller experiences that we use to build a stronger relationship with our teens and keep our family close.
For this list we not only included our family favorite board games, we surveyed our friends and their kids to find out what teen board games they love to play!
Some of the are new favorites and some are classics, but they all are super popular with our teens!
I'm also including links to where you can purchase these games.
BONUS: This list includes some easy DIY games and some completely free games!!!! That's a huge plus in my book!
Links in this post may be affiliate links, which means I may earn a commission if you make a purchase from any of them, at no additional cost to you. You can find out more information by reading my full disclaimer.
32 of the Best Board Games for Teens
Best Board Games for Teens