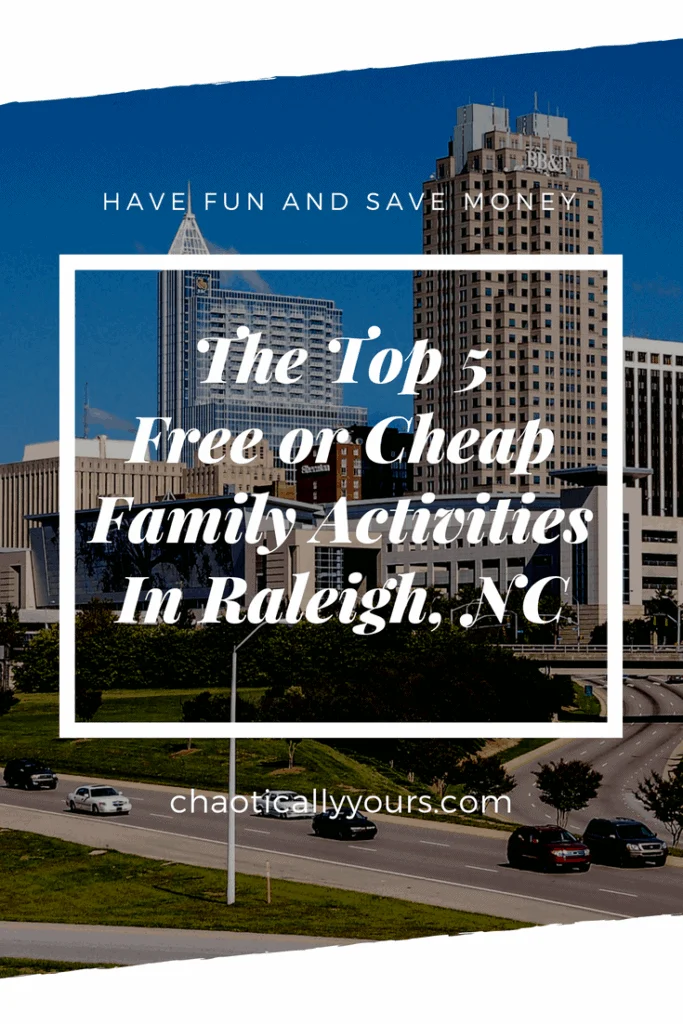 Raleigh is a great city for families. There's always something fun going on. From festivals to museums, finding great, inexpensive family activities is not hard to do here. Check out my top five free or cheap activities to do with kids in the Raleigh area:
5. The Raleigh Flea Market
Located at the North Carolina State Fair Grounds, this giant, yard-sale-like event is held every weekend, except in October, when the State Fair is going on. From antiques to as-seen-on-tv, you're sure to find something fun for everyone. A large number of the booths at this flea market are located inside, making it a great place to visit almost any time of year. This venue is dog friendly, so feel free to bring your pups on a leash! Admission is free.
http://www.raleighfleamarket.net/
4. The North Carolina Museum of Art
Time spent at the North Carolina Museum of Art is never wasted. The museum boasts several large collections of different types of artwork, ranging from ancient relics to modern masterpieces. All types of family activities are offered through the museum. Simply check their website for more information. The campus of the museum also features a 164 acre outdoor park, filled with fantastic sculptures and miles of walking trails, that's open all year round, even on holidays! (The park is also a great place to play Pokemon Go!) General admission and admission to the park is free, but some exhibits do require tickets.
3. The State Farmers Market
The State Farmers Market is a wonderful place to visit. In operation year round, the market provides access to lots of North Carolina grown produce. But beyond the produce, the market also offers seafood, meats, cheeses and crafts, all made in the state of North Carolina. The highlight of a visit to the State Farmers Market for me is ALWAYS a meal at the Farmers Market Restaurant. With access to the freshest produce, their menu features some of the BEST country cooking around. Admission is free.
http://www.ncagr.gov/markets/facilities/markets/raleigh/
2. North Carolina Museum of Natural Sciences
My kids adore this place. Where else can you interact with real scientists and watch them perform real research right before your eyes? In the newly expanded half of the museum, visitors can stroll past glass walled laboratories, and watch scientists make discoveries every day. Many of the laboratories are interactive and offer hands-on learning experiences for all ages. The museum also features several floors with replicas of all the natural terrains across North Carolina. Interactive wildlife exhibits are held throughout the day. The butterfly room is always a favorite, and my kids love trying to spot the sloth that lives there. There is so much to do here that you can't fit it all into one paragraph. Admission is free, with occasional temporary ticketed exhibits.
1. Pullen Park
This Raleigh institution has been delighting families for generations. As the 5th oldest operating amusement park in the country, it's the simplicity of this public park that makes it so special. Children and adults delight at the miniature train that runs around the entire park. The kiddie boats are perfect for making little kids feel like a big deal with they get to sit in the driver's seat. But the jewel that tops it all off is the fully restored, old fashioned carousel that dates back to 1911. Pullen Park also features a huge playground, with activities for all ages of children. Bring a picnic lunch or buy something from the great snack bar on the grounds. You can easily turn a visit to Pullen Park into almost a full day of activities. Here's the best part: Admission to the park is free, and tickets for the attractions are only $1.50 each.
https://www.raleighnc.gov/parks/content/ParksRec/Articles/Parks/Pullen.html
There you have it, my top five! What are your favorite things to do in the RDU area? Leave yours in the comments!
Bonus Seasonal Activity: Phillips Farms
Located just outside Raleigh, in the suburb of Cary, this locally owned and operated family farm is a great spot to just have good, old fashioned family fun. With pick your own strawberries in the spring and a corn maze in the fall, Phillips Farms offers a fantastic family fun park with great outdoor activities. From the huge bounce pillow to the cow train rides, there are activities for all ages here. They're only open seasonally, so be sure to check their website to make sure you won't be disappointed. Admission costs are very reasonable, and almost all activities are included once you're in.