Colonial Williamsburg
Williamsburg, Virginia, is one of the most historic cities in the United States of America and is a great vacation destination for families.
And thanks to the Colonial Williamsburg Foundation, you can step back in time and see what it was like to live there in the late 1700s.
Here's everything you need to know in order to have an awesome visit to Colonial Williamsburg!
Colonial Williamsburg Hotels
While there are lots of hotels in the Colonial Williamsburg area, I highly recommend staying right on the property.
With five hotels and several restored homes available, visitors are sure to find accommodations that will suit their needs and their budget.
We recently stayed at the Griffin Hotel. The rooms were exceptionally large and comfortable, and the location was extremely convenient. We were able to walk to just about every location we visited.
Colonial Williamsburg Tickets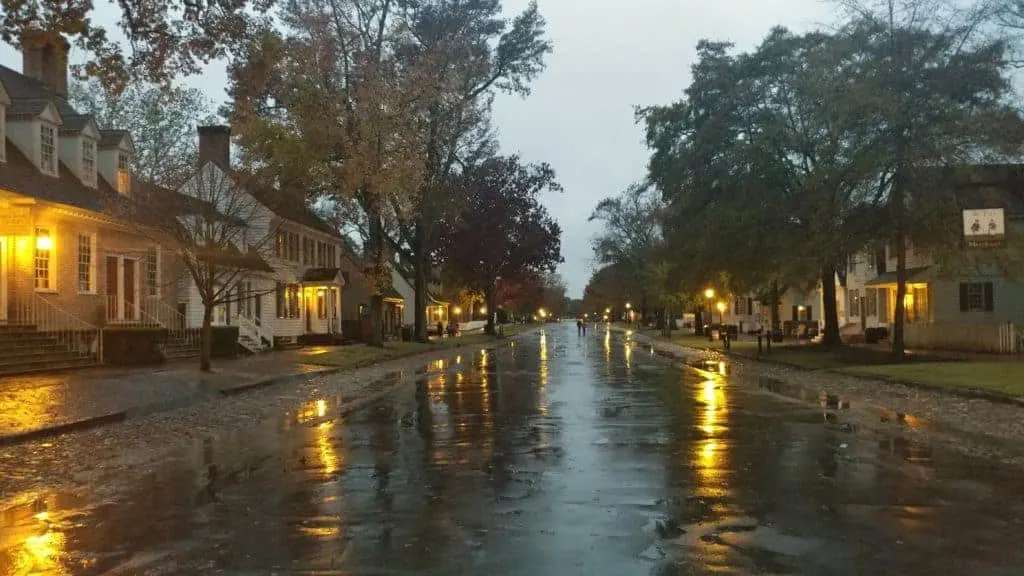 While tickets are not required to visit the streets and shops of Colonial Williamsburg, they are required if you'd like to tour many of the restored buildings or if you'd like to see any of master tradesmen at work.
Access to these things are some of the most interesting parts of visiting Colonial Williamsburg, so I would highly suggest purchasing a ticket.
You can purchase tickets online via the Colonial Williamsburg Foundation's Website, or you can obtain them at several locations on the property: the Visitor Center, the Merchants Square Ticket Office, the Lumber House Ticket Office, and the William Pitt Shop.
Tickets can also be purchased via the Colonial Williamsburg Explorer app, available on both iPhone and Android.
Lots of guided tours and event tickets can be purchased at these ticket offices as well. From carriage rides to ghost tours, there is sure to be something your family will enjoy doing while you are there.
Getting Around Colonial Williamsburg
Even though it is completely feasible to walk the entire property of Colonial Williamsburg, a free bus service is offered that circles the area, stopping at key points of interest along the way.
Some streets are not open to cars, and free parking is available at several lots in the area.
A horse drawn carriage ride is a great way to see the property. Carriage rides operate daily, weather permitting, and tickets may be purchased at the Lumber House Ticket Office or the William Pitt Store on the day of use.
Be sure to book your ride as early in the day as possible, as they can often sell out very quickly.
Things To Do In Colonial Williamsburg
There is so much to do and see during a visit to Colonial Williamsburg. A schedule of daily activities and demonstrations is available at the visitor's center, and is a great way to make sure you don't miss the action.
The best way to get started is by making your way around the property, stopping at each trade location.
As you make your way along the street, you'll notice a colonial flag out in front of many buildings. These flags indicate that a trade is practiced there, and that ticketed visitors are welcome to come in and watch the craftsmen at work.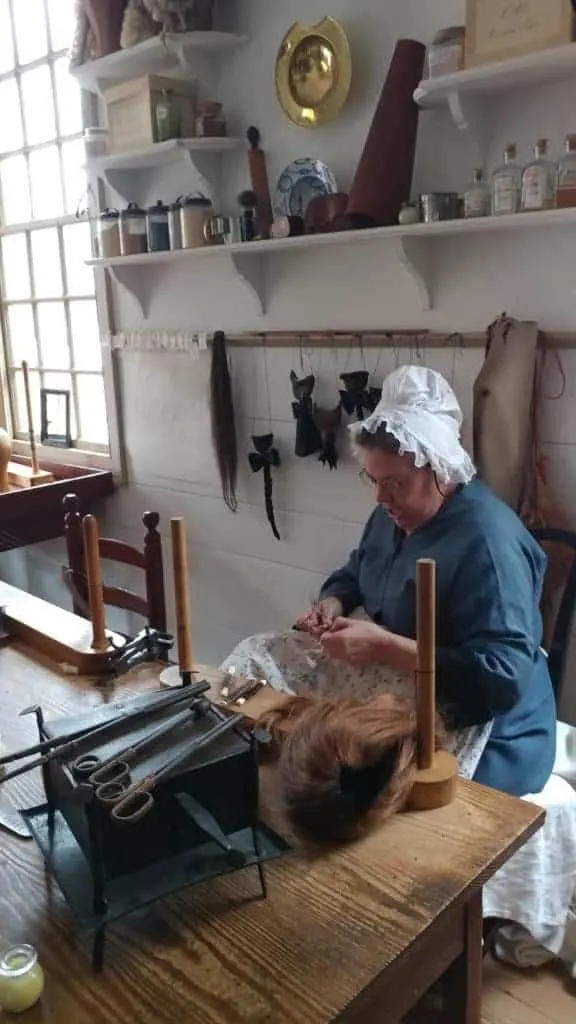 From an apothecary to a wig-maker, over twenty different trades are practiced and executed in Colonial Williamsburg, exactly as they were done in the 18th century.
Visitors can interact with the tradespeople, who will happily answer questions about what they are doing and how the items were important historically.
Many of the items created on the property are available for purchase at the many shops you can visit around the site. Exploring the stores and sampling the wares are part of the fun.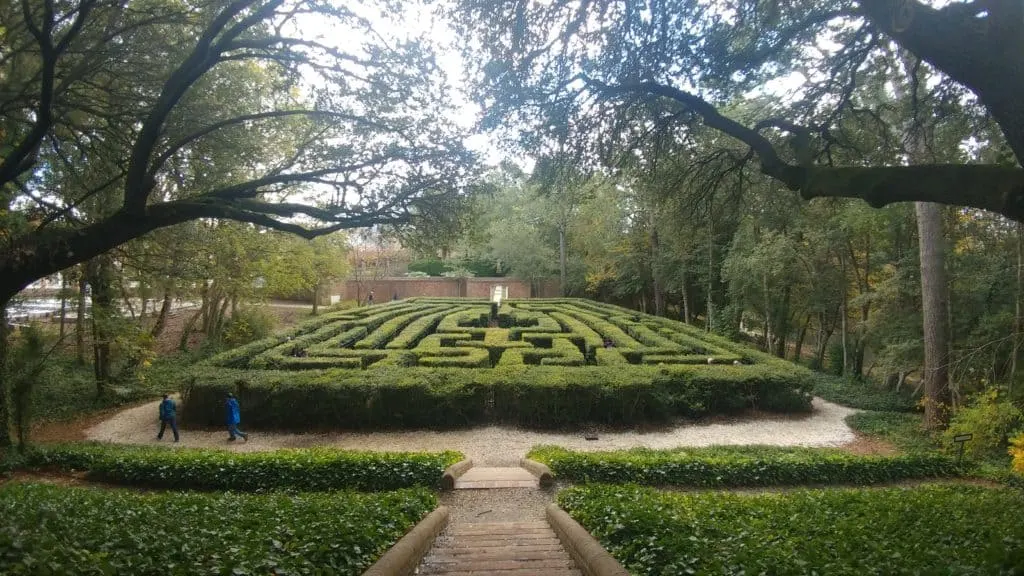 Colonial Williamsburg also features many restored and recreated buildings that ticketed visitors are able to tour.
Visit homes and taverns to get a sample of the day to day life of colonial residents.
Tour the Capitol Building and the Courthouse and learn about how government functioned in the colonies.
Visit Bruton Parish Church where George Washington and Thomas Jefferson worshipped.
Tour the Magazine and learn about how the colonists defended themselves.
See the farm animals on the plantation and visit the Colonial Gardens.
DO NOT SKIP the Governor's Palace, the finest building in the area, complete with an impressive armory and a hedge maze the whole family will love.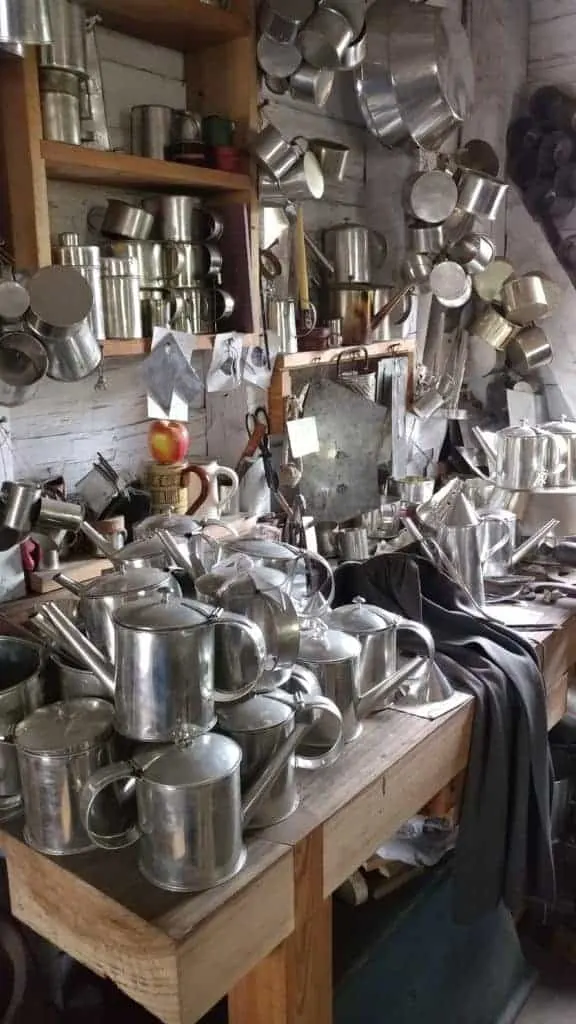 In addition to activities included in your ticket, there are other add-on experiences that are well worth the price of admission.
You can take a guided tour or a carriage ride around town.
While we were there, we took an super fun ghost tour that took us into some of the historic sites at night. You can read my complete review of the Ghosts Among Us Tour by clicking here!
Dining In Colonial Williamsburg
There are several restaurants located on property that can give you a glimpse of what dining might have been like back in the late 1700s.
The King's Arms Tavern, Chowning's Tavern, Christina Campbell's Tavern, and Sheild's Tavern all offer traditional tavern menus. Try the Peanut Soup, the area's most famous dish.
If you're looking for just a grab-and-go snack, locations around the property offer all sorts of goodies.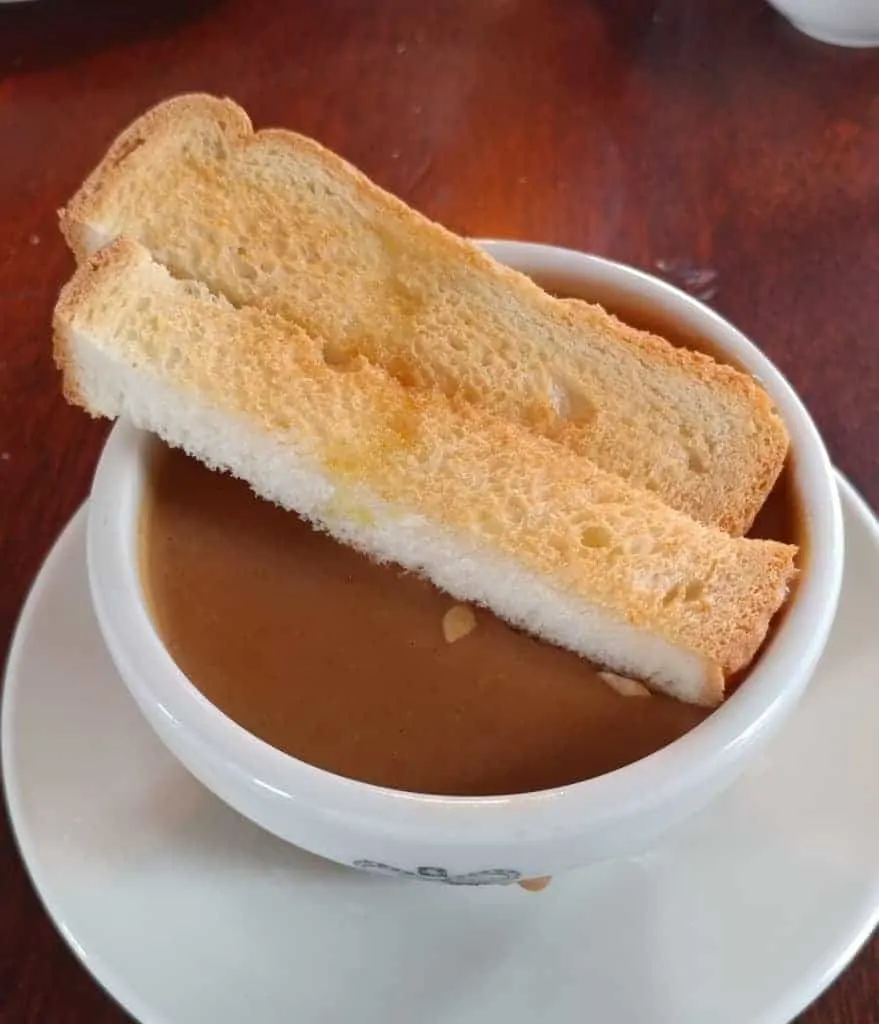 In addition to on-property dining, there are several excellent restaurants within just a short walking distance.
The Cheese Shop in Merchant's Square offers delicious sandwiches.
Blue Talon Bistro just a couple of blocks over serves an outstanding French menu.
Colonial Williamsburg is a fantastic place to visit, and makes a great family destination. Have you been? What was your favorite part? Leave your answer in the comments!