An easy day trip from either Edinburgh or Glasgow, visiting Inveraray, Scotland is a picture perfect way to spend an afternoon. Between the town, the loch, and the castle, there is plenty to see.
Inveraray Castle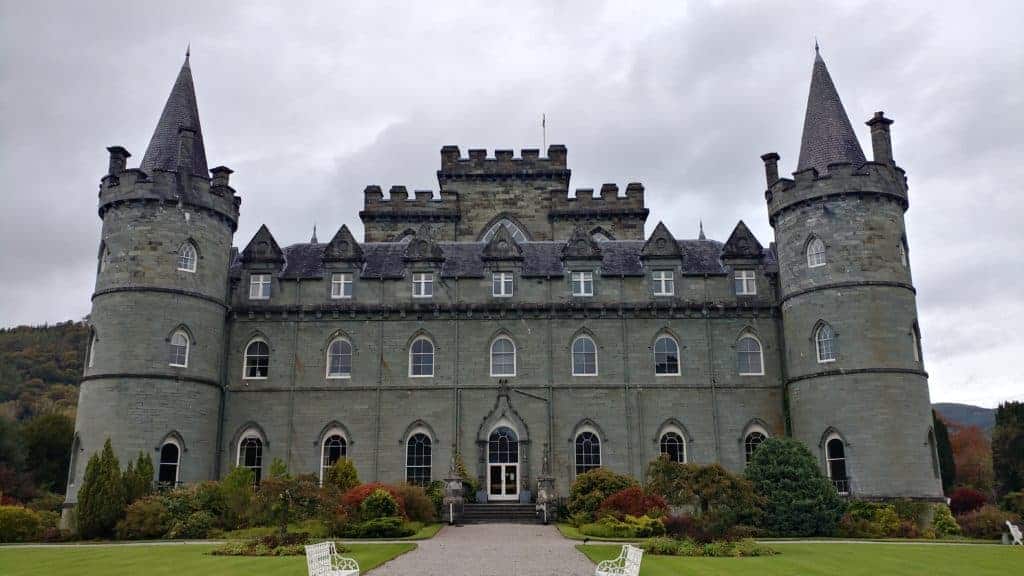 The ancestral home of the Duke of Argyll, the Chief of the Clan Campbell, Inveraray Castle is the gem of this tiny Scottish town. A leisurely 15 minute stroll from the center of the town will take you to the gates of the castle. The impressive Palladian and Gothic-style structure began construction if 1746 and was completed 43 years later. A fire in 1877 resulted in the construction of the third floor, and the conical roofs of the corner towers.
Fans of Downton Abbey will recognize the gorgeous exterior, gardens, State Dining Room, and Armoury Hall, which were all featured in the show's 2012 Christmas Special.
Armoury Hall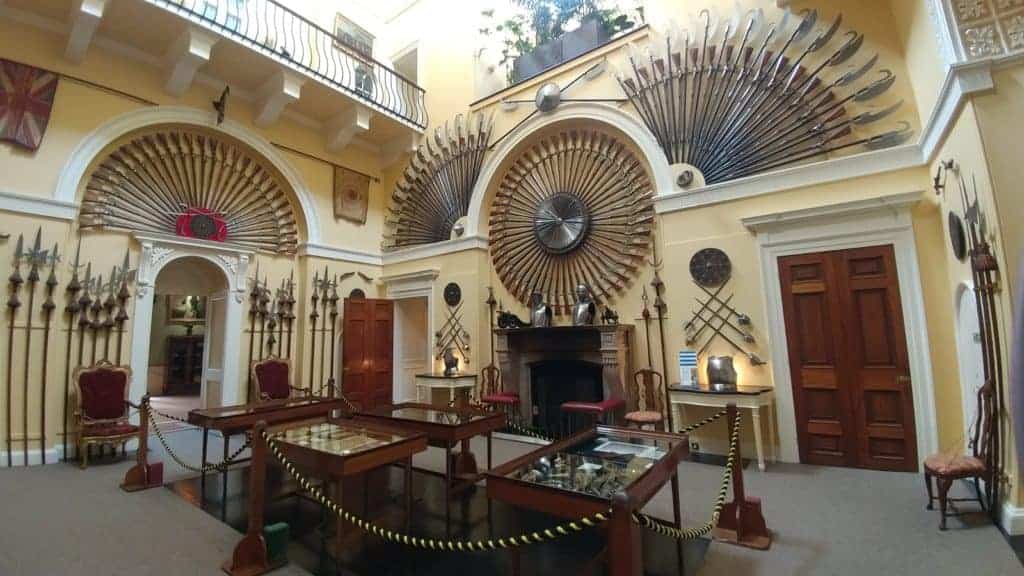 Upon entering the castle, just past the modest Entrance Hall, you'll find the most impressive room in the building. The Armoury Hall features the highest ceiling in Scotland, at 21 metres. The unique and artistic displays of muskets, axes, and other arms are so impressive that you quickly forget your are looking at a huge array of historic weapons, some of which date back to as early as the 16th century.
The State Dining Room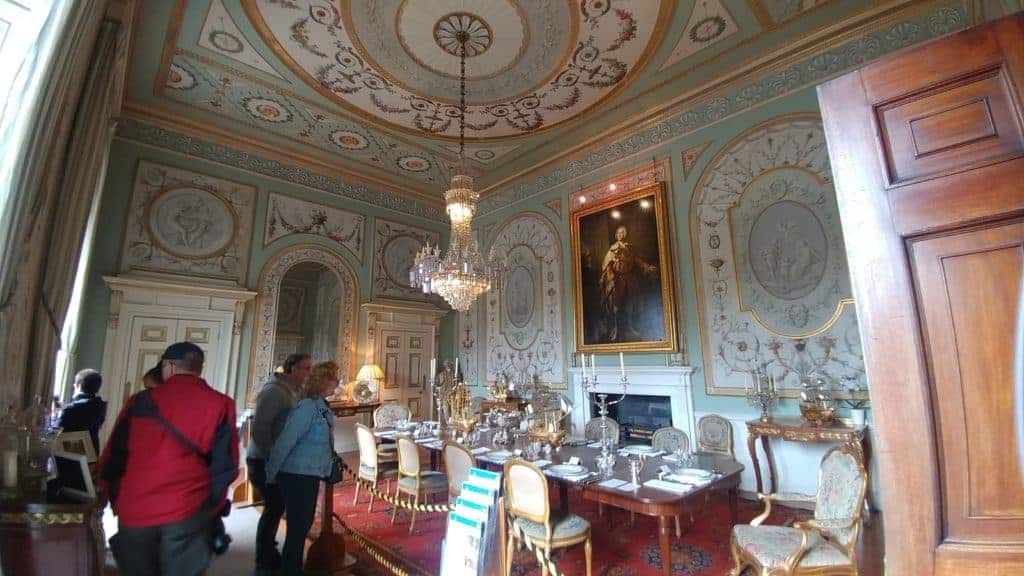 In contrast to the masculinity of the Armoury Hall, the beautiful and delicate State Dining Room showcases the intricate detail of the only surviving work of French artists Girard and Guinand. The gorgeous French dining room chairs date back to the 1780's when they were commissioned exclusively for this room. The additional furniture and the Waterford chandelier date from the early 1800's.
The Tapestry Drawing Room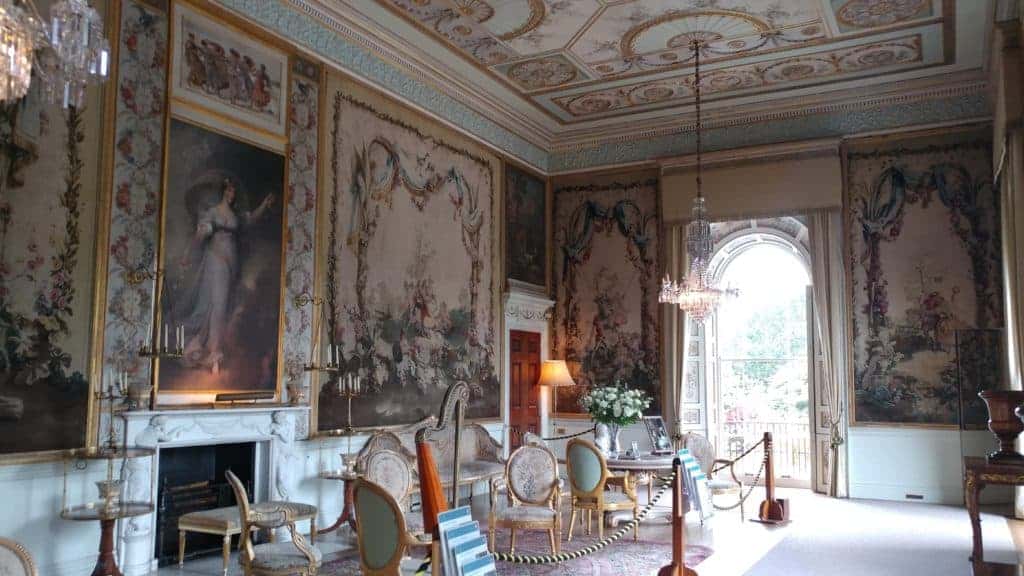 The perfect compliment to the State Dining Room, the Tapestry Drawing Room features the unique original set of Beauvais tapestries, showcased in the exact room in which they were specifically designed to hang.
The Gardens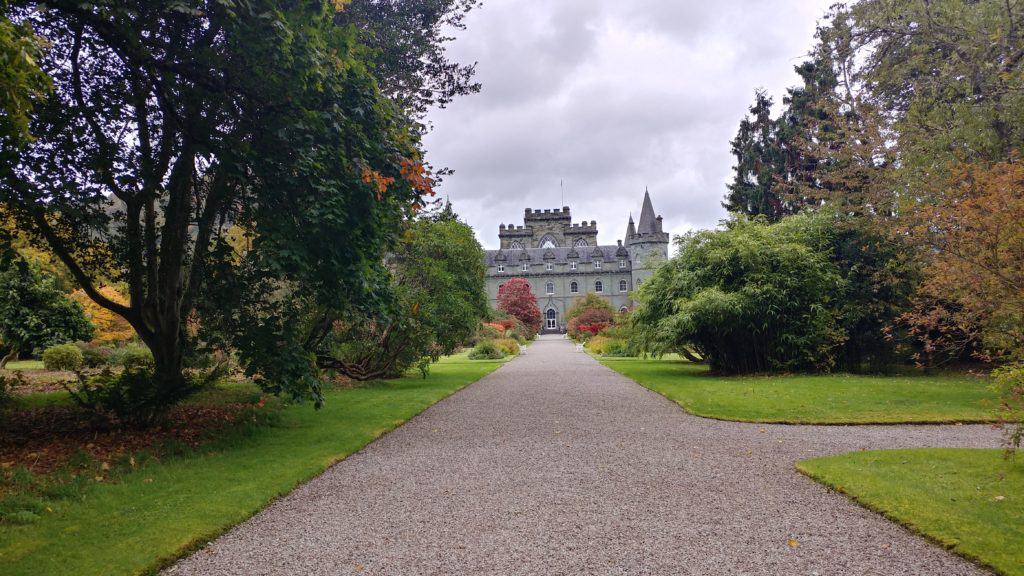 The castle is surrounded by gorgeous gardens, that guests are free to roam. Crushed gravel paths line the way through manicured lawns and flowers beds. My visit was during fall, just as the leaves were changing. The gardens are gorgeous any time of year.
Visiting the Town of Inveraray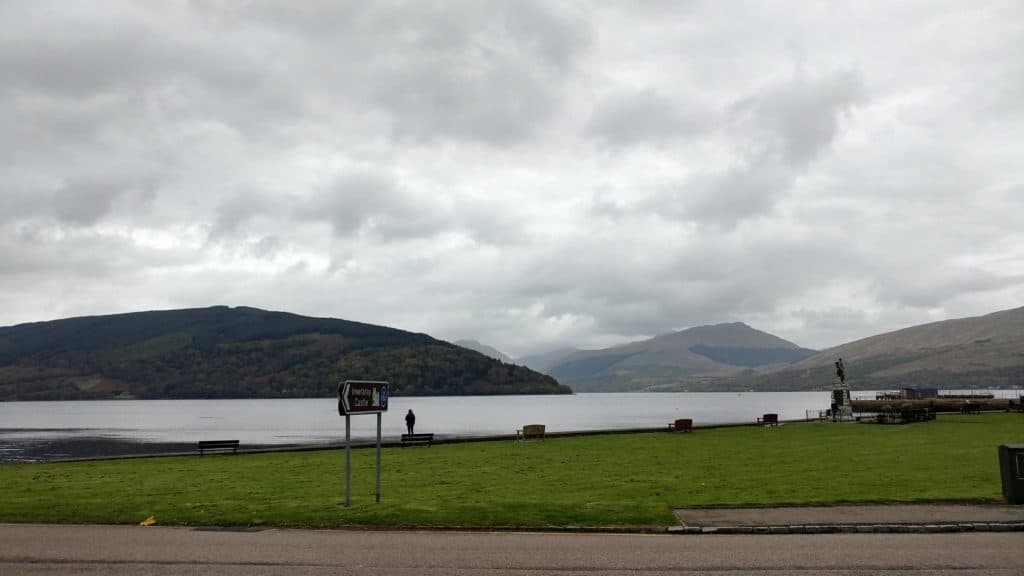 Just a leisurely fifteen minute walk from the castle is the quaint little town of Inveraray. The town sits on the shores of beautiful Loch Fyne, and features lovely views of the hills surrounding the loch.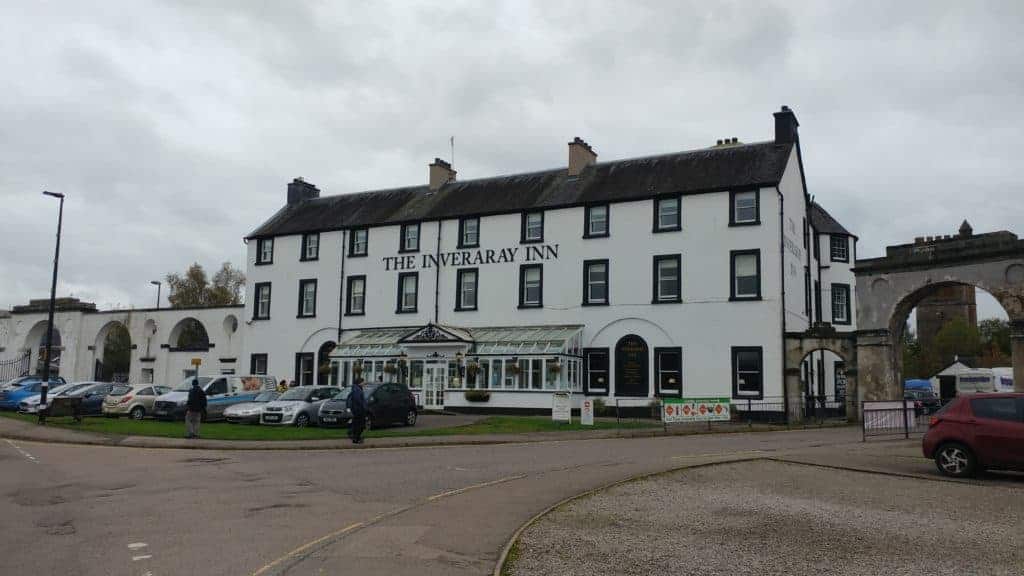 Built in the late 1700's, most of the structures on the few streets of Inveraray are white. The streets feature great little shops and restaurants, all of which have air of authentic Scottish charm about them. My favorites included Purdie's Scottish Soap, Sweet Memories, and Fyne Ales.
Inveraray is a town with a rich history and beautiful sites. A day spent here is well worth your time.
How To Spend A Day In Inveraray, Scotland