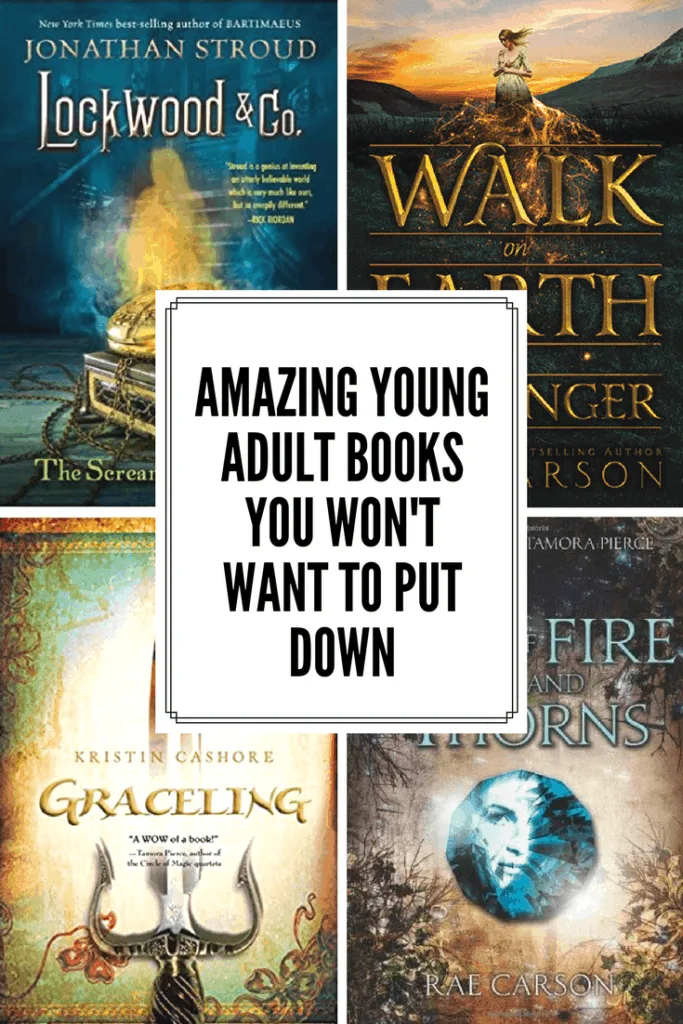 I'm a huge book nerd. I read just about anything and everything. In the past few years, I've found that the titles I've enjoyed most have been aimed at Young Adults. YA titles, like The Hunger Games, Divergent, and Twilight, have exploded in popular culture over the last decade. The genre just keeps growing, and more amazing stories come out every day.
These are a few of my most recent favorites:
I absolutely adore Lockwood and Co. It's a sci-fi mystery series set in a world where unsettled ghosts are returning to haunt England. Only children and teens can see these spirits, making them the country's best defense against ghost attacks. Lucy Carlyle, a teenager with the ability to hear ghosts, joins Antony Lockwood and George Cubbins, two other teens with psychic abilities, forming a small detective agency to help combat "The Problem." Author Jonathan Stroud creates a spooky world with engaging characters that have you rooting for them at every turn. The stories are extremely well developed, with complex plots that will keep you hooked.
You can purchase the first book of the series here:
The Screaming Staircase (Lockwood & Co.)

Girl of Fire and Thorns Series
This fantasy series is amazing. The Girl of Fire and Thorns series follows Princess Elisa, an overweight teenage royal, who has been "chosen" by God to accomplish some amazing, yet-to-be determined "act of service." This blessing takes her on an incredible journey to realize who she is truly meant to be. As a reader, I immediately found Elisa to be an extremely relatable heroine, who struggles with the same insecurities and fears that any young woman in her situation would. Author Rae Carson crafts a reality that draws you in and makes you want to stay.
You can purchase the first book of the series here:
The Girl of Fire and Thorns
Another fantastic Rae Carson series, Walk the Earth A Stranger kicks off an epic story about a named Lee Westfall who can sense when gold is near. This incredible ability puts her in extreme danger during the Gold Rush Era, when anyone and everyone is desperate to make their fortunes in the new territory. Lee makes an epic journey across the country, desperate to escape the dangers that are chasing her. Rae Carson shows off another side of her immense talent, creating a completely different type of setting for the Gold Seer Trilogy than the one in her Fire and Thorns Series.
You can purchase the first book of the series here:
Walk on Earth a Stranger (Gold Seer Trilogy)
Kristin Cashore's Graceling series is incredible. Three books with interlocking stories that create a universe of intrigue and adventure. In the first installment, Graceling, the heroine Katsa is a young woman who has been endowed with a special skill, or a "grace." Katsa's grace is the ability to kill people, and the king has been using her as a weapon. The characters are well developed and engaging.
You can purchase the first book of the series here:
Graceling
I've got lots more great recommendations that I'll be sending your way in the next few weeks!!!
ChaoticallyYours.com is a participant in the Amazon Services LLC Associates Program, an affiliate advertising program designed to provide a means for sites to earn advertising fees by advertising and linking to Amazon.com. This means that I earn a small commission from any sales made through these links.